Every 26 seconds in America, one more student drops out of school. At the same time, entrepreneurs and small businesses are an untapped resource when it comes to solving community issues.
Entrepreneurs for Kids (E4K) is a business community created by entrepreneurs who want to inspire local youth to navigate life with an entrepreneurial mindset. We created E4K to ensure that more students could have access to a wealth of inspirational leaders right here in their community. By joining E4K, you will help open the doors of opportunity for a rising student leader by providing opportunities, like scholarships and mentorship, while growing your business network with other like-minded individuals.
Become a member today and help us reach our goal of providing ten $5,000 scholarships to ten local students.
Not just another Networking group
E4K is a business community that specializes in two things: providing opportunities like scholarships and mentorship to local youth, and growing your network so you can grow your business. A business group like this isn't something you see every day.
E4K was designed by entrepreneurs, but don't let titles stop you. Whether you work in a large corporation, own your own business, or have a side hustle, if you have an entrepreneurial mindset, we believe you have something inspirational to give to a future leader. E4K is a Children's Foundation initiative. As a long-standing community foundation focused on the health and wellbeing of children across our region, the mission of E4K is right in our wheelhouse when it comes to running an effective program focused on youth. Since E4K is managed by an established Foundation, you can rest knowing that your membership dollars are going towards providing more opportunities for kids to thrive in our state. It doesn't get much better than that. So, become a member today to begin your legacy as an Entrepreneur, for kids!
Our Community
Our members get access to at least six event per year in addition to ongoing mentorship opportunities with our Academic Partners. Each event is focused either growing your business, growing your network or growing the next generation of leaders.
Ongoing opportunities to provide resources, like scholarships, career exposure and mentorship, through our Academic Partners
Speaker series events
Networking events
INDIVIDUAL
ENTREPRENEUR
Peer consulting group sessions
Speaker Series events
Networking events
Ongoing youth mentorship
Exposure to local business leaders and innovators
Access to statewide network of entrepreneurs to network with
FOUNDER
All previous benefits
Named as a Founding Member
Leadership role and recognition in E4K Material

Small Business Association of Michigan member benefits including group insurance, human resource services,
office supply discounts and more.
LIMITED SPOTS AVAILABLE
INVESTOR
All previous benefits
One (1) Founder Membership
One (1) Entrepreneur Membership
One (1) Gifted Student Alumni Membership
Naming opportunities*

BUSINESS SPONSORSHIPS
SILVER
SPONSORSHIP
Named as sponsor for one peer-consulting or networking event
One (1) $5,000 scholarship
Three (3) Gifted Student Alumni Memberships
Naming Opportunities*
GOLD
SPONSORSHIP
Named as sponsor of two peer-consulting or networking events
Two (2) $5,000 scholarships
Six (6) gifted student alumni memberships
Naming Opportunities*
PLATINUM
SPONSOR
Named as Title Sponsor for two years
Named as Speaker Series Sponsor for both events
Four (4) $5,000 scholarships
Twelve (12)Gifted Student Alumni Memberships
Naming Opportunities*
Our Partners
Give Merit's FATE program:
E4K members interact with local students in multiple ways. Whether its joining as a Guest Mentor through our partner, Give Merit's FATE program, or helping high school seniors prepare for their first interview, or even offering summer employment opportunities to students, our members will have the opportunity to work with FATE and the students while also knowing that each membership is providing opportunities, like scholarships and other resources, that will help them succeed in life.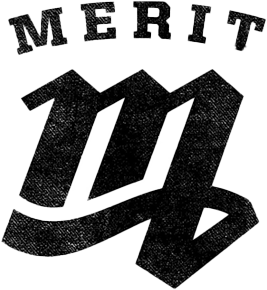 Kevin Woods
CEO at Driven Creative Supply
Dave and Lori Crysler
Owner of Crysler Club
Beth Ardisana
Owner of ASG Renaissance
Kees Groenewegen
Associate Director
of Donor Relations,
Children's Foundation
Steve and Andrea Gunn
Owner & President of Gunn Holdings,
Vertical 8 Funding
President of Wash Pointe Car Wash
Bob Coury
CEO and Managing Director at
Greenwich Capital Group, Managing
Director at Townsend Street Capital
Doug Ferrick
Chief Development Officer,
Children's Foundation
Kelly Finley & Brian Ragland
Owner, Broker and Realtors,
New Century Realtors
Thomas and Stephanie Fraser
Attorney, Owner and Paralegal
at Thomas Fraser Law
Bill Fisher
President and CEO at National
Research Company
Chef Bobby Nahra
Owner and President, Encore Catering
& Banquet Center
Mike and Kristin Cermak
Senior Director,
Crain Communications
John and Nancy Welsh
Clean Juice Rochester Hills, (Nancy, Owner)
Welsh Management Group (John, CEO)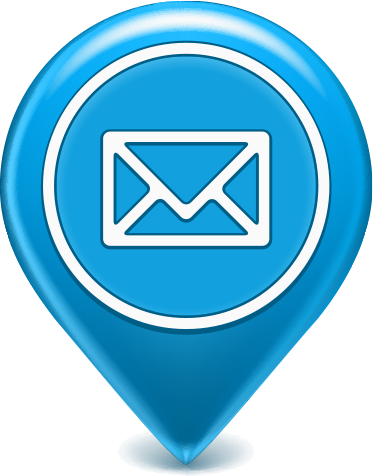 Stay up-to-date with E4K
Interested in seeing what E4K is like for yourself? Sign up here to stay up-to-date and receive a free invite to our next event!