Be A Hero To A Little Champion
The Little Champion program honors children who have overcome difficulties in their young lives, inspiring us by their strength and optimism.
At The Children's Foundation, we do our best to help prevent and alleviate life's challenges for children, though many will still face obstacles. Because we cannot always take away the burden a child may encounter, we created the Little Champion program to help kids forget about their hardships, even if it is temporarily.
We work to create unique, fun and memorable opportunities and events for Little Champions by collaborating with local organizations. Our Little Champions have attended Broadway performances, various professional sports games and more!
If you know a child facing a challenge, we encourage you to share their story with us.  To nominate a child for the Little Champion program, please click the button below.
These featured Little Champions have faced serious challenges with tremendous amounts of courage.  There's Corey who bravely won a battle against Leukemia; the amazing Alexia who stays positive even after multiple heart surgeries; and Joshua who despite more than 20 operations to combat a lifelong illness, remains an energetic kid passionate about sports.
We hope our Little Champions inspire you like that have inspired us.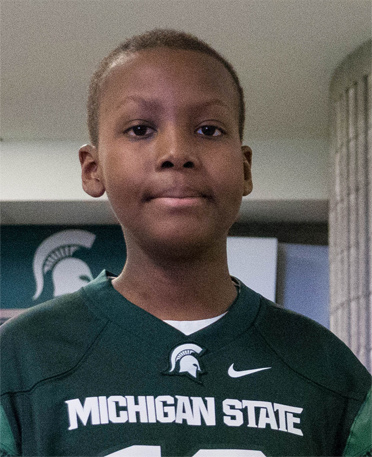 Corey from Shelby Township. Corey was diagnosed with Leukemia. Determined not to let this diagnosis get him down, Corey has maintained a positive attitude and remained focused on his faith to fight this battle. Today he is cancer free and lives every day to the fullest!
Meet Alexia from Dearborn, Michigan. Alexia was born with a hole in her heart and underwent open-heart surgery at only 8 days old. Doctors thought Alexia was going to need a heart transplant to survive but she proved them wrong. To everyone's surprise she was able to go home with only a pacemaker. While her health battles aren't over, Alexia is a fighter and continues to amaze everyone she meets with her positive attitude!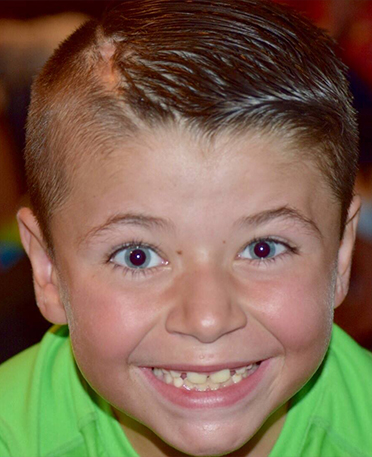 Meet Joshua from Clinton Township. Joshua was born with bacterial meningitis and spent his first four weeks of life hospitalized. At six months old, he was diagnosed with a life-long condition called hydrocephalus, for which he has undergone more than 20 operations. Today, Joshua is a happy, healthy, sports-loving kid who continues to tackle whatever comes his way.
Recognizing children who are truly champions.
We are proud to create a support system along with family members and friends, improving and advancing the health and wellness of our children.