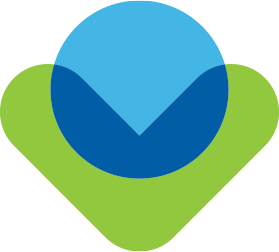 Advisors
The Children's Foundation Advisors support the Foundation's various committees, advising on topics including finances, investments, fundraising and marketing, grants and governance.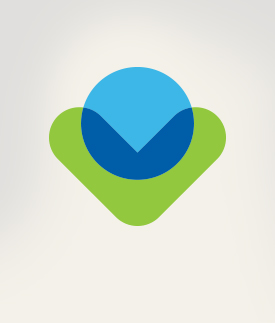 Amy Perlman
V. P. & Controller, ITC Holdings Corp
---
+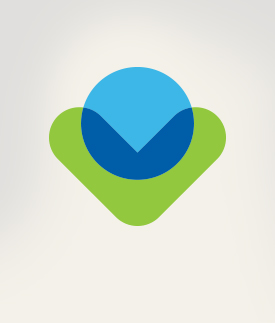 Amy Perlman
V. P. & Controller, ITC Holdings Corp
---
Amy M. Perlman is Vice President and Controller for ITC Holdings Corp., responsible for the company's accounting, financial reporting, tax and other related functions. Ms. Perlman previously served as Director and Assistant Controller at ITC, responsible for external reporting, general ledger accounting and business processes, technical accounting policy and research and SOX Compliance.

Prior to joining ITC, Ms. Perlman spent 10 years at Ally Financial (formerly GMAC) serving in a number of leadership roles including Senior Finance Director and Accounting Director. Ms. Perlman began her career in audit services at PricewaterhouseCoopers.

Ms. Perlman is a member of the Finance Committee for The Children's Foundation, a non-profit dedicated to improving the health and wellness of children by raising and granting philanthropic resources and a member of the Economic Development Leadership Council of the Detroit Regional Chamber.

Ms. Perlman holds a Bachelor of Business Administration from the University of Michigan and is a Certified Public Accountant.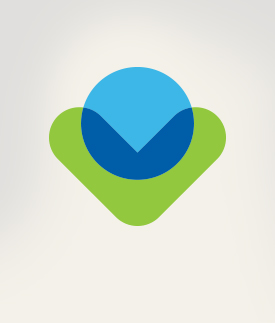 Dr. Seetha Shankaran
Children's Hospital of Michigan
---
+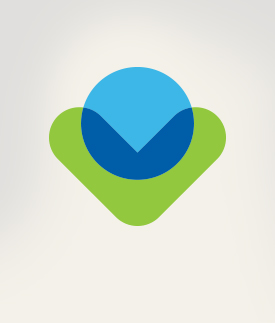 Dr. Seetha Shankaran
Children's Hospital of Michigan
---
Dr. Seetha Shankaran is Professor of Pediatrics at Wayne State University School of Medicine. From 1990 to 2016 she served as Director of the Division of Neonatal-Perinatal Medicine in the Department of Pediatrics based at Children's Hospital of Michigan and Hutzel Women's Hospital. She is involved in patient care, research, education and advocacy for Children. Her research includes performing clinical trials of new therapies, neuroprotection and long term follow up of high risk infants. She was the WSU site Principal Investigator of the NICHD multi-center Neontal Research Network from its founding in 1985 to 2016 and performed the first US trial of the neuroprotection with hypothermia for hypoxic ischemic encephalopathy (HIE) in term infants with continued follow up of trial participants to childhood. This therapy has become the standard of care for HIE. She also demonstrated the safety and efficacy of the cooling strategy, comparing standard cooling with longer and/or deeper cooling. Dr. Shankaran was also the site PI of the study evaluating impact of maternal lifestyle during pregnancy (MLS) on childhood and adolscent outcome funded by NIDA and NIMH. Dr. Shankaran attended St. Joseph's Covent located in Coonoor, India from 1950-1961, Queen Mary's College in Madras, India from 1961 to 1962 and Madras Medical College from 1962 to 1968. She has received many outstanding honors and awards throughout her 50+ year career including Hutzel University Hospital/Hutzel Womans's Hospital Physician Difference Maker in 2015, Honorable mention: Who's Who in Academia, listed in Annual "Top Docs" Castle Connolly Medical and Annual "Top Docs" Hour Magazine, Detroit as well as Best Doctors in America 2012-2013. Dr. Shankaran is an Expert Medical Witness in Neonatology as well as served on a number of National, International, State and University Boards and Committees. Dr. Shankaran has published in over 300 publications and taught a variety of courses since 1975. She is a member of the Children's Hospital of Michigan Foundation Grants and Compliance Committee and has supported approving over 50 grant projects.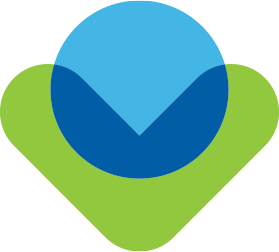 Leaders for Kids
Leaders for Kids is an advisory board created to support the charitable work of The Children's Foundation. This organization of emerging leaders from southeast Michigan is passionate about the health and wellness of children in the region.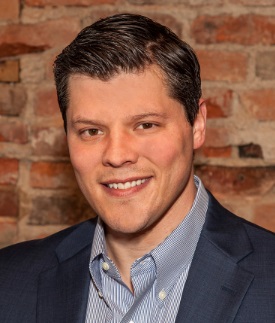 Samuel Ashley
Vice-President, Cunningham-Limp Development Company
---
+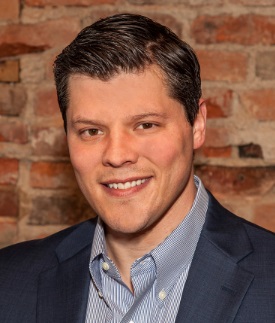 Samuel Ashley
Vice-President, Cunningham-Limp Development Company
---
Having joined Cunningham-Limp in 1997, Sam has over 20 years of experience in all aspects of construction operations. In his current role, Sam is responsible for establishing a structure around his client's vision, while focusing on staying on budget and within a defined schedule. During the planning stages, he works closely with the design teams to provide unique and creative value engineering assessments, constructability recommendations and ultimately developing a platform that will be successfully constructed.

Sam has a Bachelor's Degree in Construction Management from Ferris State University. He also is LEED AP certified.

Sam currently lives in northern Oakland County with his wife and two children. He serves on various philanthropic groups and community development organizations.
Renee Lossia-Acho
Owner, Renee Lossia Acho Real Estate Group - KW Domain
---
+
Renee Lossia-Acho
Owner, Renee Lossia Acho Real Estate Group - KW Domain
---
For nearly a decade, Renee has been recognized as a female leader in metro Detroit. Her many accomplishments include the 2013 Women's Council of Realtors "Entrepreneur of the Year", 2015 "Esteemed Women of Michigan", and in 2017, she was the first woman to be named as the Chaldean Chamber of Commerce's "Businessperson of the Year". Active in her community, Renee serves as a board member for the Children's Hospital of Michigan Foundation "Leaders for Kids" committee and was the first female on the Bank of Michigan board of directors.
In 2016, Lossia-Acho was among an exclusive investment team who introduced Keller William's luxury brand to Birmingham, launching KW Domain. In just over three years, the company has expanded to more than 200 agents; it is now the leading real estate brokerage in metro Detroit.
A Top Real Estate Producer and industry leader, Lossia-Acho is consistently her office's highest producing agent and has generated over $600 million in area sales, ranking her among the top 1 percent of realtors nationally. She credits her industry knowledge, experience in architecture, building and design, and creative marketing for her success. The expertise, market knowledge, and commitment Renee provides each client results in an unsurpassed experience and is the No. 1 reason why referrals continue to be the primary source of her business. Her professional achievements notwithstanding, her favorite job will always be as a mother to her three children.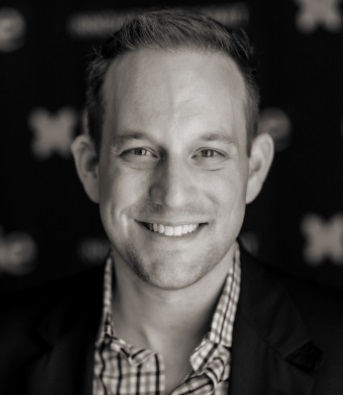 Tom Berman
President and CEO, Nano Magic
---
+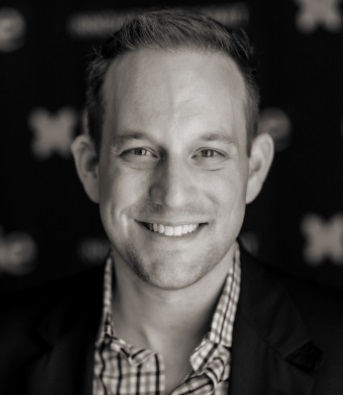 Tom Berman
President and CEO, Nano Magic
---
Tom Berman is the President and CEO of Nano Magic, a small publically traded nanotechnology company. Nano Magic provides innovative solutions to protect, enhance and care for high performance surfaces such as eyewear through specialty cleaners, anti-fog treatments and nano-coatings. Prior to leading Nano Magic, Tom graduated from Detroit Country Day, Michigan State University and the University of Detroit Mercy School of Law. Tom founded Berman Law, PLLC and subsequently joined Ascion, LLC d/b/a Reverie, a Michigan based Sleep Technology company where he served as its Chief Administrative Officer and General Counsel. Tom was an Oakland County Commissioner and a member of the Keego Harbor City Council. Tom is a past President of the Michigan Chapter of the Crohn's and Colitis Foundation ("CCF") and he currently serves on the Leaders for Kids Children's Hospital of Michigan Foundation Advisory Board.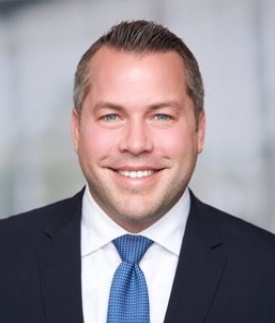 Gregory Bockart
Executive Managing Director, Savills
---
+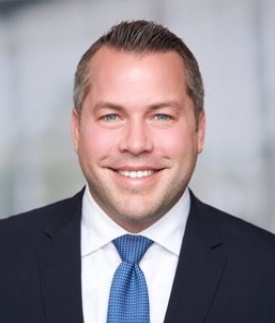 Gregory Bockart
Executive Managing Director, Savills
---
Greg Bockart Jr., SIOR, is Executive Managing Director of Savills Detroit office, where he leads a team of tenant-focused brokers specializing in office and industrial tenant representation, leasing, consulting, strategic planning, financial modeling, research services, dispositions, and investment sales. For over a decade in commercial real estate, Greg has been a fierce advocate for corporations and individuals on a local, national and global level. Greg's clients benefit from his extensive background in structuring and negotiating commercial leases, developing comprehensive and strategic real estate plans, and delivering results based on each client's unique business or investment requirements. Through creative negotiations, Greg has achieved significant cost reductions and has strategically aligned his clients' real estate requirements with their business and financial objectives across a broad range of industries, including legal, professional services, industrial and the technology/advertising/media/information services sector.

Greg joined Savills in 2019 after nearly five years with Colliers International, where he served most recently as senior vice president. He was president of Distinguished Partners Commercial Real Estate Group for two years and before that, he was vice president at Advocate Commercial Real Estate Advisors for seven years. .

AWARDS, ACHIEVEMENTS AND ACTIVITIES.

Greg has been named a CoStar Power Broker and is a member of the Society of Industrial and Office Realtors (SIOR). He is active in community service, serving as Co-Chair of Leaders for Kids, an advisory board to the Children's Hospital of Michigan Foundation. He is also a member of the Engineering Society of Detroit and Society of Automotive Engineers. "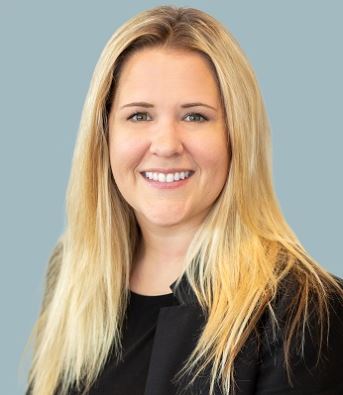 Kathleen Borschke
Vice President, Strategic Accounts, iMBranded
---
+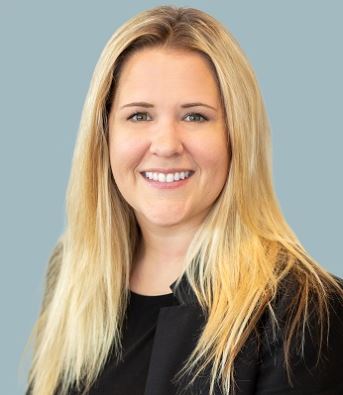 Kathleen Borschke
Vice President, Strategic Accounts, iMBranded
---
Kathleen Borschke is an accomplished professional, a proud University of Michigan Alum and a Troy, Michigan native with over 17 years of experience in the sponsorship sales and fulfillment field. She has directed and supported sponsorship efforts for companies including the Minnesota Wild, Phoenix Coyotes, Detroit Red Wings and IMG before returning home to Detroit in 2010. Borschke played a key role in managing several Fulkerson Group programs with a primary focus in overseeing the relationship and sales efforts for the Chevrolet Detroit Grand Prix presented by Lear and Grand Prixmiere.

In addition, she served as a member of the Networking Business League for the Detroit Pistons board and is the former Co-Chair of the American Heart Association's young professional's board where she served for 2 years. Borschke is honored to be part of the 2014 Class of 30 in their 30s for Detroit's Premier Business Journal, DBusiness as well as a member of the 2016 Oakland County Executive's Elite 40 Under 40 in 2016.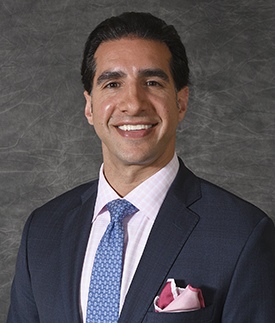 Derek Dickow
Keynote Speaker & Executive Coach
---
+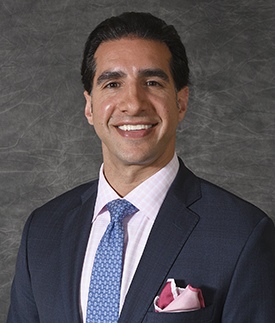 Derek Dickow
Keynote Speaker & Executive Coach
---
A masterful speaker, consultant and businessman, Derek Dickow excels at artfully forming and maintaining connections with people who positively impact others – personally and professionally. Thanks to his extensive background in business, politics and philanthropy, Derek has relationships with some of the country's top innovators. His formula for cultivating connections is the secret to his success and what led him to create The 5 Pillars of Purpose-Driven Networking.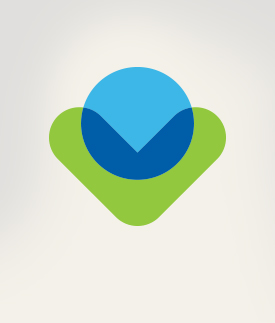 Jordan Dizik
Attorney, The Dizik Law Firm, PLLC
---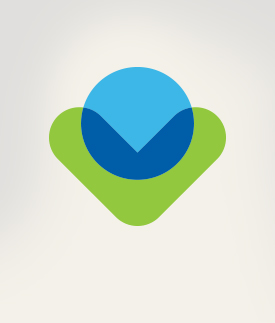 Victoria Evans
Key Account Manager, Shell
---
Milan Gandhi
Vice President, Med-Share, Inc.
---
+
Milan Gandhi
Vice President, Med-Share, Inc.
---
Milan Gandhi was born and raised in metro Detroit, attending Detroit Country Day School and The University of Michigan, Ann Arbor where he earned a bachelors degree in Industrial Engineering and Applied Mathematics. As the leader of Business Development and Strategic Partnerships for Med-Share, Mr. Gandhi has made a name for himself as a tenacious marketer and tireless networker. He has been able to drive sales of his family owned Mobile Diagnostic Imaging business through alignment with key Physician Networks and Independent Medical Groups. Today, Med-Share enjoys a 30+ year track record of strong customer service and tailored service delivery methods. In addition to strong growth in the core Diagnostic Imaging space, Mr. Gandhi is currently focused on the Medical Practice Management division of the operation. By partnering with individual physicians and physician groups to make their practices more profitable, his simple, yet effective model of managing the operations and revenue cycle of the medical practices makes it an attractive alternative for physicians seeking relief from day-to-day operational responsibilities. Mr. Gandhi is Chairman of the Board of the Small Business Association (SBAM) as well as a member the SBAM Political Action Committee Board. He serves on the board of advisors for Governor Snyder for the Integration of Mental and Physical Health Services. He is a member of the Advisory Board to Lotus Bank. He also serves with pleasure as a Board Member of the Indo-American Chamber of Commerce, the Council of Ethnic Chambers of Commerce and Leaders for Kids benefiting The Children's Foundation.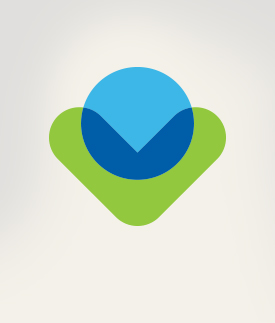 Nick Garippa
Senior Associate, Capital Markets, and Compliance, Merrill Corporation
---
Michael George
President and Associate Broker, GeorgeCo
---
+
Michael George
President and CFO, George Enterprises
---
Michael George is the President and Associate Real Estate Broker of GeorgeCo a collaboration of companies, owned and operated by the George Family. Michael is a key player focusing on strategic direction and new ventures, mergers and acquisitions. In addition to overseeing some of the food related businesses, he is also ventured off into real estate, warehousing, technology, education, entertainment and philanthropy. Through his event planning company, Future Entertainment, Michael produces some of Metro Detroit's most well-attended charity and holiday parties, and as president of the Michael J. George Charity, he advances his father's commitment to the community, focusing on causes such as poverty, terminal illness and education.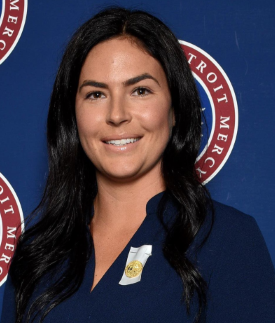 Cassandra Ginopolis
RN, BSN, Henry Ford Health System, West Bloomfield Hospital Intensive Care Unit
---
+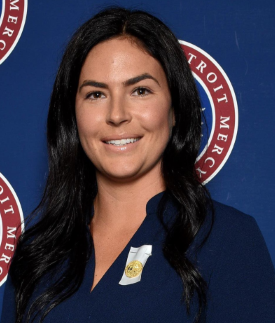 Cassandra Ginopolis
RN, BSN, Henry Ford Health System, West Bloomfield Hospital Intensive Care Unit
---
Cassandra Ginopolis is a Registered Nurse in the Neuro Surgical Intensive Care Unit at Henry Ford Hospital. She is a graduate of the University of Detroit Mercy with a Bachelor of Science in Biology and a Bachelor of Science in Nursing. She plans to pursue a Masters of Science Degree in Nursing to further her career as a Nurse Practitioner. Cassandra also works as a model, actress, and spokesperson for many Michigan based companies in the greater Detroit area such as Chrysler, Carhartt, Art Van Furniture, Edmund t. Ahee Jewelers, and BlueCross BlueShield of Michigan. Cassandra has a passion for wine and has earned a Level 1 certification from the Court of Master Sommeliers. She is also training to receive a Federal Aviation Administration private pilot license. In her spare time, Cassandra enjoys traveling, golf, boating, and cheering on the Detroit sports teams. She also volunteers for CATCH, Sparky Anderson's charity for children benefiting Children's Hospital and Henry Ford Hospital.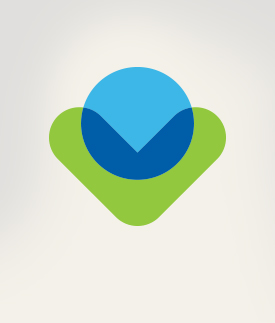 Nolan McNulty
Manager, Strategic Growth at Root Inc.
---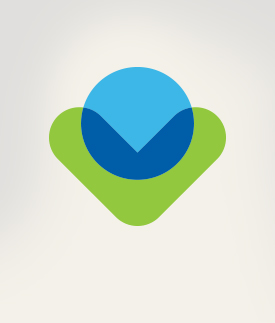 Victoria Morin
Managing Owner, Cryospa Detroit
---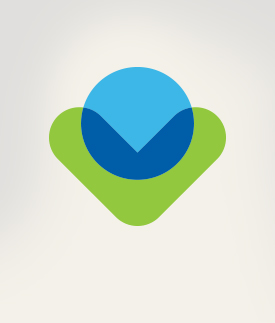 Eric Porrit
Director of Business Development, Office Furniture Solutions
---
+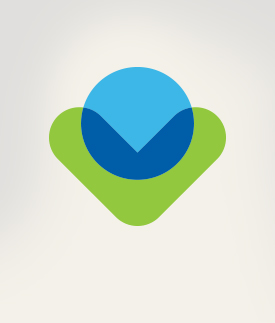 Eric Porrit
Director of Business Development, Office Furniture Solutions
---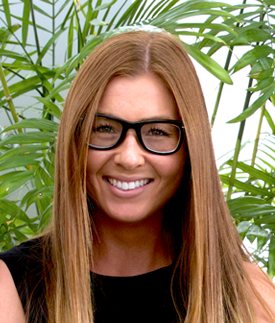 Kayla Varcoe-Berman
VP of Marketing, Blue Wheel
---
+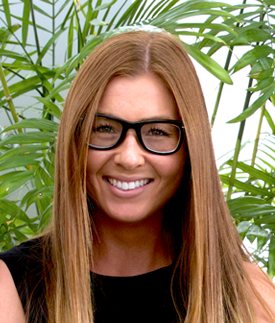 Kayla Varcoe-Berman
VP of Marketing, Blue Wheel
---
Kayla Varcoe-Berman is a Director of Strategy at MRM//McCann. Working closely with UX, creative, analytics, and tech teams, Kayla crafts meaningful and measurable strategies rooted in consumer behavior. She has vast experience in B2C and B2B digital marketing with clients including Anheuser-Busch, Coca-Cola, Verizon, Tempur-Sealy, General Motors, and more. Her background is deeply rooted in being able to turn data into actionable insights, testing and optimization plans for driving businesses forward. She has extensive knowledge in research and user testing, customer experience and journey mapping, CRM, website design and migrations, social media, and more.
Prior to MRM//McCann, she worked as a Global Strategist at Commonwealth//McCann in Detroit and was responsible for implementing data driven consumer insights and creating strategic POVs for Chevrolet's global campaigns and nameplates. Kayla graduated from New York University with Honors in Psychology and Business. She was a Collegiate Research Scholar and recipient of NYU Dean's Undergraduate Research Fund and Banco Santander International Scholarship. Kayla is a member on the Leaders For Kids Advisory Board to the Children's Hospital of Michigan Foundation, and also volunteers for CATCH, Sparky Anderson's charity for children benefiting Children's Hospital and Henry Ford Hospital.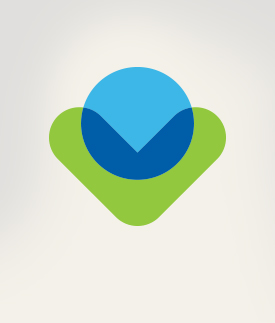 Nick Weise
Principle, Rightsize Facility
---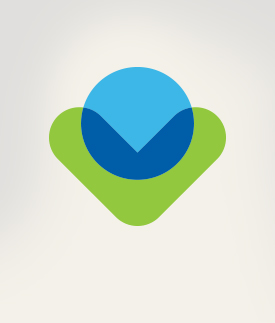 Ethan Weisman
Business Development Manager, General Development Company
---
+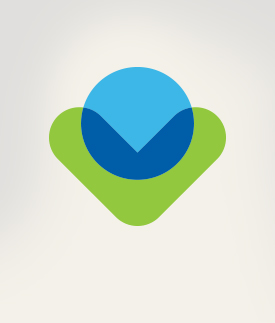 Ethan Weisman
Business Development Manager, General Development Company
---
Ethan manages business development activities for General Development Company LLC, emphasizing open communication with tenants. Ethan has steady interaction with service contractors and tenants at each property, and provides valuable insight for all of our tenants' needs. This enables our property management team to effectively direct the activities at each location and maintain a Class A facility. Ethan is responsible for the implementation and management of the company's Social Media and Marketing approaches. This includes content strategy, develop brand awareness and technical support, to ensure that all of our clients and projects are represented with the latest technology.Ethan attended Michigan State University where he studied marketing and communications. Ethan also sits on three Boards of various charities in the Metropolitan Detroit Area. Ethan also holds a Real Estate Sales Person License.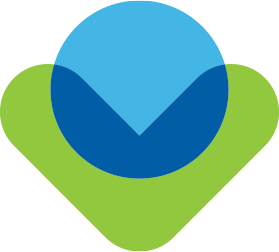 +
Ajay Chawla is an accomplished multifaceted leader with 17 plus years of experience in executive leadership, business development, and account management. Ajay also has an extraordinary blend of business acumen, operational expertise and technological savvy with a profound knowledge of multiple industries. Ajay was also the founder and Chairman of Toast For Tykes, a non-profit started in 2001. TFT has contributed over $400,000 to various organizations that serve children in southeast Michigan. These organizations include Children's Hospital of Michigan, Kids Kicking Cancer, University of Michigan Pediatric Burn Unit, Epilepsy Foundation of Michigan, and Catch. Ajay spends his spare time giving back to his High School, Brother Rice, where he has served as the lacrosse coach for the last 10 years. Ajay is a graduate from Marymount University in Arlington, VA.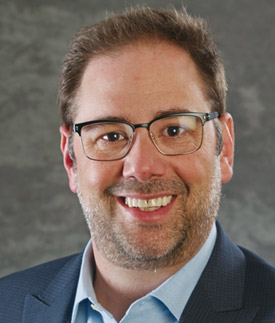 +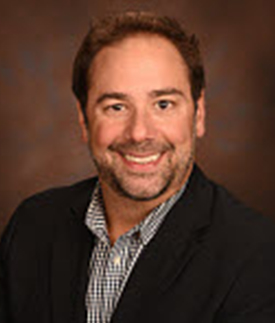 Peter joined the Children's Hospital of Michigan Foundation Board in 2013. Peter specializes in assisting high net worth families with their estate planning and insurance needs. Peter is active in his community and has served as co-chair of the Georgie Ginopolis Golf Classic for Children's Hospital raising funds for hematology and oncology research. He has also played a role in creating three endowments; Georgie Ginopolis Endowment, the Ginopolis/Karmanos Endowment, and the Endowed Chair for Wayne State University. Peter is co-founder and chair of Leaders for Kids, the Foundation's advisory board committed to encouraging the philanthropic efforts of the area's emerging young leaders. He also serves on the executive board and board of trustees of CATCH, Sparky Anderson's Charity for Children, which benefits both Children's Hospital and Henry Ford Hospital. He is also the chairman of CATCH's annual golf outing. In 2000, he was recognized as the Oakland County Executive of the Year. Peter lives in West Bloomfield.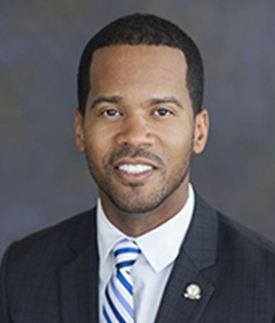 +
Lorron James graduated from Arizona State University in 2005 and worked with the Arizona Diamondbacks baseball team as the Community Affairs Coordinator, before deciding to move back to Detroit to learn the family business, James Group International (JGI). Renaissance Global Logistics (RGL), a subsidiary of JGI, runs the global consolidation export operation for Ford Motor Company, which ships to 16 countries across the world. JGI also has multimodal capabilities for its customers and handles other logistics services for General Motors. Today, Lorron James serves as CEO of James Group International, President of Magnolia Automotive Services (Toyota JV in Mississippi and Indiana) and is President of TLX (Supply Chain Management IT Software). Lorron's professional/community involvement includes: Detroit Athletic Club - Board of Directors YPO (Southern 7) Part - Owner of Grand Rapids Drive Basketball Team (Detroit Pistons G-League Organization) Children's Foundation Detroit Athletic Club Foundation - Vice President Michigan High School/College Athlete of the Year Selection Committee (DAC) Strategic Planning Committee Vice Chair (DAC) Enrichment Fund (DAC) Membership Committee (DAC) Keyfetch - Investor Henry & Clara Ford Estate Planning Committee The Detroit Sessions

Lorron's previous professional/community involvement includes:

• Chairman, Detroit Wayne County Port Authority (Mayoral Appointment)
• Financial Review Commission (Gubernatorial Appointment)
• Detroit Riverfront Conservancy Board
• Michigan Minority Supplier Development Council
• National Business League/Michigan Black Chamber of Commerce
• Leadership Detroit w/ Detroit Regional Chamber
• Leaders for Kids
• United Way Cabinet
• Emerging Philanthropists
• Boys & Girls Club of Southeast Michigan
• Founders Junior Council w/ Detroit Institute of Arts

Awards:

• Michigan Chronicle – 2017 Men of Excellence
• DBusiness Magazine – 2015 30 in their Thirties
• Central Michigan University - 10 within 10 2015
• Oakland County Michigan – 2014 Elite 40
• Frontpage Detroit – FP 40 Awards 2012
• Minority Business Enterprise - 2012 Rising Star Award – Magnolia Automotive
• Crain's Detroit Business – Twenty in their Twenties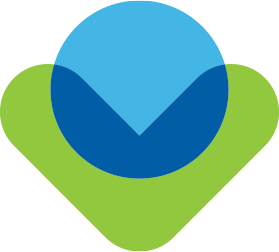 Planned Giving Advisor Council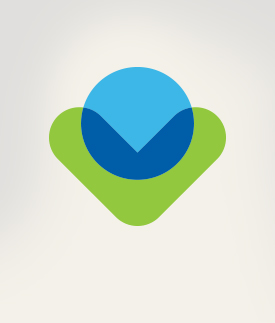 Astrid Braeuer
Private Client Services - BDO, Partner
---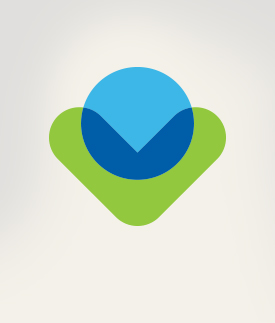 Jon Colman
Attorney, Barron, Rosenberg, Mayoras & Mayoras
---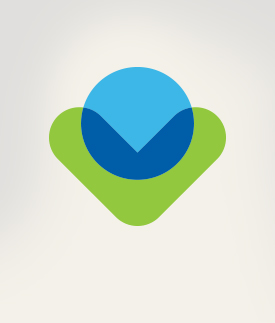 Joseph DiMauro
Financial Advisor, Merrill Lynch, Pierce, Fenner & Smith Inc.
---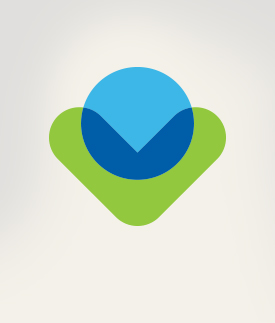 Dan Maidlow
Client Advisor, J.P. Morgan, Vice President
---
Matt Friedman
Co-Founder, Tanner Friedman
---
+
Matt Friedman
Co-Founder, Tanner Friedman
---
Matt Friedman, Co-Founder of Tanner Friedman Strategic Communications, works directly with clients and leads teams on developing and implementing traditional and emerging communication strategies that support client business objectives. His clients have included an international airline, multiple global pharmaceutical companies and research universities, print and broadcast media companies, top nonprofit organizations, innovative entrepreneurial companies and leading professional service firms. Importantly, Friedman is a recognized crisis communications strategist, helping to guide organizations of all sizes though "bad news" and times of change.

His specialized experience includes working with virtually all facets of health care communications, handling litigation communications for high-profile legal matters, leading media relations operations for major business and political events, and strategic communications projects for multiple Division I college athletic departments and a "Power Five" athletic conference. Friedman is also an experienced media trainer, combining his news and PR experience to create customized training sessions for clients nationwide to learn how to tell their stories and deliver their messages through interviews with journalists.

He began his PR career at a large Detroit firm in the 1990s, after a track record of success in broadcast journalism. Most recently, he was the lead news producer for Detroit station WDIV-TV (NBC)'s 6pm news broadcast, at the time Michigan's most watched evening news program. He also served as a news producer at WKMG-TV (CBS) in Orlando, Florida and WSB-TV (ABC) in Atlanta, Georgia, where he was the top news writer on the nation's highest rated 11pm newscast. Friedman began his professional broadcasting career on-the-air and behind-the-scenes covering news and sports at WWJ-AM radio (CBS) in Detroit. He first started in communications at age 11 as a DJ and sports announcer at Metro Detroit community radio station WBFH-FM, where he eventually became the station's operations manager. He now frequently serves as a broadcast news and PR analyst for newspapers, magazines, websites, TV and radio stations.

Friedman is a graduate of the S.I. Newhouse School of Public Communications at Syracuse University in Syracuse, New York. He served as News Director at WJPZ-FM, at the time the nation's highest-rated collegiate broadcast outlet. He was inducted into the WJPZ Radio Hall of Fame in 2012.

In addition to chairing The Children's Foundation Board, he serves on the Boards of the Legacy Detroit Medical Center, the Michigan Sports Hall of Fame, the Detroit Jewish News Foundation and the Detroit Regional Chamber Foundation. He also chairs the Detroit Regional Chamber's PR/Marketing Advisory Council and serves on the advisory board for the ChadTough Foundation. Earlier in his career, Friedman received recognition for his leadership as one of Crain's Detroit Business' "40 under 40" and DBusiness magazine's "30 in their 30s," for his business and community accomplishments before the age of forty. He resides with his family in West Bloomfield, Michigan.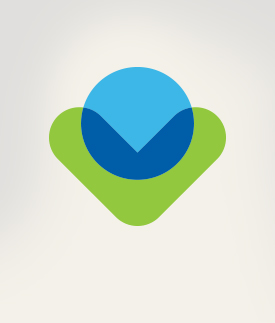 Noah Robinson
Estate Planning Strategies, Wells Fargo Advisors
---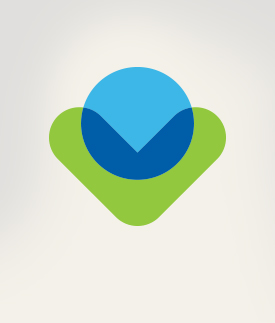 Mark Smith
Chief Marketing Officer, Northwestern Mutual Troy
---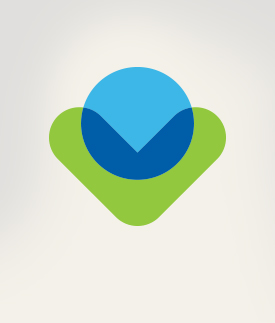 David Thoms
Of Counsel, Warner Norcross & Judd LLP
---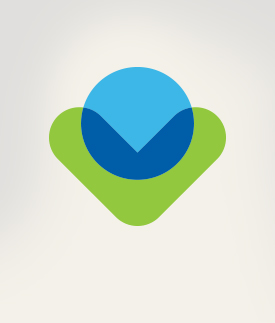 Stephen Trudeau
Wealth Management, Trudeau Wealth Management, Sr. VP
---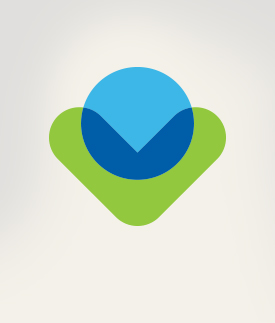 Brendan Walsh
President and Managing Partner, Catalyst Solutions Group
---