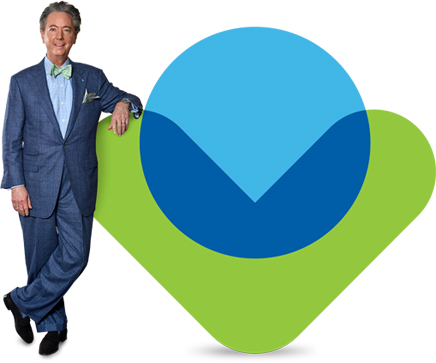 Leadership & Staff
Our experienced leadership team is dedicated to the continued evolution and growth of the Children's Foundation. We are taking the lead on developing opportunities to effect change.
The team at Children's Foundation is a diverse blend of inspired and exceptional people who are driven by our vision for improving the well-being of children. Compassionate and caring we use our diverse perspectives and strengths to continue to evolve our brand and partnerships to serve our mission. Together, we continue to use an entrepreneurial spirit to develop and carry out innovative programs and services as a strong and committed community partner.
Lawrence J. Burns
President & Chief Executive Officer
---
+
Lawrence J. Burns
President & Chief Executive Officer
---
A Detroit native, Lawrence J. Burns returned to Detroit in January 2017 to lead the Children's Hospital of Michigan Foundation in their efforts to make a lasting, positive impact on Michigan children. The Foundation is now on a path to becoming a statewide community foundation for children and currently awards approximately 25% of its grants to community-based organizations. The CHM Foundation now has 40 community-based, service-oriented partners assisting children and their families. The CHM Foundation has surpassed the $50 million level of community support since 2011.

Mr. Burns has guided the Foundation's development of a new brand platform that includes the first ever Five Focus Areas of Support. Mr. Burns spearheaded the search for a new Foundation office location which resulted in a convenient and centralized location in Detroit's New Center area in the iconic Fisher Building. The Foundation launched a dynamic Planned Giving program that includes the Children's Future Society and a professional Advisory group.

Mr. Burns hosts the popular WJR radio program known as Caring for Kids. The Foundation now has multiple partnerships with the likes of Crain's Detroit Business, the Detroit Red Wings, the Detroit Tigers, the Mid-American Conference and many more. All partnerships are designed to spread the word about the support the Foundation is providing to assist children and their families. A Little Champion program, established in 2017, now honors young champions that have overcome major obstacles in their young lives.

The Foundation is now managing several community-based foundations that are emerging as community leaders all within the Foundation's three mission-based pillars. Included is The Jamie Daniels Foundation in its mission of addressing the opioid addiction crisis.

Mr. Burns has recently led the effort to create the Michigan Advocates for Youth Behavioral Health. This advocacy collaboration held their first Child and Adolescent Behavioral Health Summit on May 14, 2019.

Mr. Burns is a member of the Michigan Health & Hospital Association, Macomb County Chamber, Michigan Nonprofit Association, Detroit Economic Club, Detroit Regional Chamber, Advisory Council member of the Root Cause Coalition, The Jamie Daniels Foundation Board of Trustees, and sits on the Executive Committee and Board of CATCH.

Mr. Burns is a graduate of Central Michigan University and previously served as Vice President for Advancement at the University of Akron following more than two decades of health care and higher education development, marketing and executive experience in multiple Executive leadership roles at the University of Toledo and the Medical College of Ohio. Mr. Burns has also served as President & CEO of both the Medical College of Ohio Foundation and the University of Akron Foundation.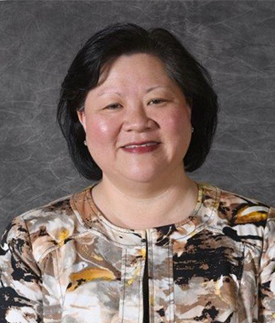 Jodi Wong
Vice President of Operations
---
+
Jodi Wong
Vice President of Operations
---
Jodi has more than 23 years of experience in healthcare philanthropy. She is serving Vice President of Operations for the Children's Hospital of Michigan Foundation. In addition to several years with the Foundation, her previous experience includes many years with the Children's Hospital of Michigan, St. John Hospital & Medical Center and St. John Health Foundation. Jodi is a graduate of the University of Michigan, a lifelong Detroiter and a graduate of Leadership Detroit XXII. Wong is also a Certified Fund Raising Executive (CFRE) and has served on numerous boards. Contact Jodi at (313) 745-5855 or jwong@chmfoundation.org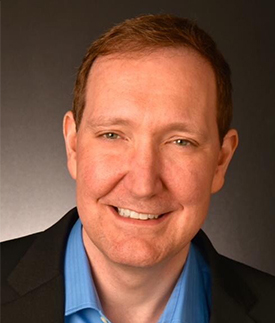 Doug Ferrick
Chief Development Officer
---
+
Doug Ferrick
Chief Development Officer
---
Doug brings more than 20 years of experience in strategic fund development, team building, and management to the Foundation. He most recently served as the Vice President of Donor Relations with the United Way for Southeastern Michigan. Prior to his work for the United way, Ferrick served as the Chief Development Officer and Capital Campaign Director for the Children's Center of Wayne County. He also has worked for Matrix Human Services / Barat Child and Family Services in Detroit. He is now serving as the Chief Development Officer for the Children's Hospital of Michigan Foundation. Contact Doug at (313) 261-9888 or dferrick@chmfoundation.org