We believe that crypto can be a force for good. If you agree, join our movement to provide hope for children. By giving today, your cryptocurrency donation can make meaningful change for children, families, and their communities.
Is my cryptocurrency charitable donation tax deductible?
Yes, your cryptocurrency donation is tax deductible!*
The IRS classifies cryptocurrency donations as property, meaning they are not subject to capital gains tax and are tax-deductible. This means that when someone donates bitcoin and other cryptocurrencies to a 501(c)(3) nonprofit like The Children's Foundation, donors do not have to pay capital gains tax and it is tax-deductible if you provide your email address. If you want to learn more about how donating crypto can lower your taxes, check out thegivingblock.com/faq.
Your contribution is tax-deductible to the fullest extent permitted by law.
*Please consult your tax advisor. You can donate anonymously but you will not receive a tax receipt unless you provide at least your email address.
Crypto Accepted
Through our cryptocurrency fundraising collaboration with The Giving Block and our crypto wallet custodian, Gemini, we can accept multiple cryptocurrencies including but not limited to:
Bitcoin (BTC), Ethereum (ETH) and other cryptocurrencies* including (in alpha order):
0x (ZRX)
1inch (1INCH)
Aave (AAVE)
Alchemix (ALCX)
Amp (AMP)
Ankr Network (ANKR)
ApeCOIN (APE)
API3 (API3)
Audius (AUDIO)
Axie Infinity Shards (AXS)
Balancer (BAL)
Bancor Network Token (BNT)
BarnBridge (BOND)
Basic Attention Token (BAT)
Bitcoin Cash (BCH)
ChainLink (LINK)
Civic (CVC)
Compound (COMP)
Curve (CRV)
Decentraland (MANA)
Dai (DAI)
DeFI Pulse Index (DPI)
Dogecoin (DOGE)
Dogelon Mars (ELON)
Enjin Coin (ENJ)
Ethereum Name Service (ENS)
Fantom (FTM)
Fetch AI (FET)
Filecoin (FIL)
Gala (GALA)
Gemini Dollar (GUSD)
Injective Protocol (INJ)
Keep3r (KP3R)
Kyber Network (KNC)
Lido (LDO)
Liquity USD (LUSD)
Liquity(LQTY)
Litecoin (LTC)
Livepeer (LPT)
Loopring (LRC)
Magic Internet Money (MIM)
Maker (MKR)
Maple Finance (MPL)
Mask Network (MASK)
Merit Circle (MC)
Mirror Protocol (MIR)
Moss Carbon Credit (MCO2)
Numeraire (NMR)
Orchid (OXT)
PAX Gold (PAXG)
Polygon (MATIC)
Quant (QNT)

Radicle (RAD)
Rally (RLY)
Raydium (RAY)
Ren (REN)
Render Token (RNDR)
Saber (SBR)
Shiba Inu (SHIB)
Skale (SKL)
Smooth Love Potion (SLP)
Solana (SOL)
Somnium Space (CUBE)
Spell Token (SPELL)
Storj (STORJ)
SushiSwap (SUSHI)
Synthetix (SNX)
Terra (LUNA)
TerraUSD (UST)
Tezos (XTZ)
The Graph (GRT)
The Sandbox (SAND)
UMA (UMA)
Uniswap (UNI)
USD Coin (USDC)
Wrapped Centrifuge (wCFG)
Yearn.Finance (YFI)
Zcash (ZEC)
Refund Policy
The Foundation reserves the right to decline to accept any gift that, at their discretion, is not aligned with the mission or goals of The Children's Foundation, or that would create an undue administrative burden or cause the Foundation to incur excessive expenses.
In rare occurrences, a gift declined subsequent to its receipt may be returned either in the same form originally given, or in cash, at the sole discretion of The Children's Foundation. All gifts returned in the form of cash will be valued at an amount equal to the cash value of the gift as of the date of receipt – minus any fees directly incurred by The Children's Foundation in receiving and processing the gift –within 30 days of gift receipt.
The Children's Foundation does not offer any form of cryptocurrency airdrop, goods, or services in return for a donation.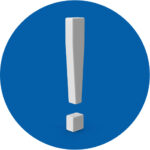 IMPORTANT - Please Read!
Please only send the exact cryptocurrency listed on the blockchain mentioned on the widget. Do not send any other cryptocurrencies (including layer 2, wrapped tokens, NFTs, or other ERC-20 tokens not listed) as these are unsupported and may result in loss of donation. For more info, click here.
What is #CryptoGivingTuesday?
Why donate your crypto to The Children's Foundation?
Every gift to The Children's Foundation is important to the health and well-being of the children in our community. The Children's Foundation enables researchers and community organizations to identify and implement innovations capable of advancing children's health and wellness.
Your donation helps to ensure the best possible futures for our children in three critical areas: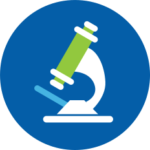 Pediatric Research – Research is critical when it comes to eliminating and treating childhood illness. From genetic studies to diagnostic assessments, each year The Children's Foundation's grants funds to support clinical research institutions and their dedicated efforts to improve the health and wellness of children in Michigan and beyond.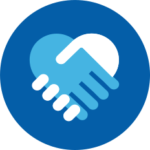 Community Benefit – Community Benefit is an area that helps to fund critical services and innovative programs not otherwise covered by other private or public sources. From mentorship programming to mental health services, or providing basic necessities to families struggling, each of our efforts address key issues essential to improve the health and wellness of children.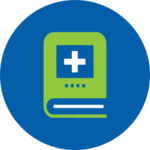 Medical Education – Continuing medical education for physicians and healthcare staff, ensures that they have access to the latest information, techniques, and training in order to provide the best care for children. Medical education funds provide support for staff to attend medical/health professional conferences and seminars where they can share information with the best and brightest in their fields. Donations help to launch and sustain annual international lecture series, where noted pediatricians or scientists present ground-breaking findings to physicians and other healthcare providers. Gifts also help support educational visits by noted pediatric experts who provide lectures and training to the next generation of pediatricians and to caregivers and families.