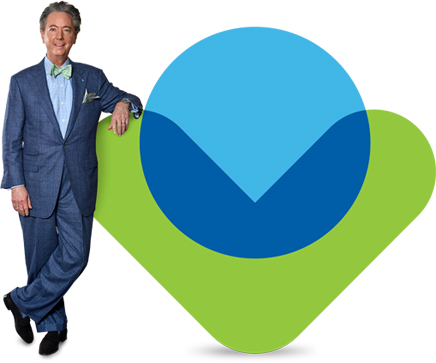 Board of Trustees
The sustainability and growth for our Foundation is strengthened by the thriving spirit and dedication of our board of trustees.
+
Mary Lu Angelilli, M.D., F.A.A.P., is Specialist in Chief, Pediatrician in Chief and Chief of Staff at Children's Hospital.

Dr. Angelilli is a native of metropolitan Detroit. She received her medical degree from the Wayne State University School of Medicine and her Bachelor of Science in Chemistry from Wayne State University. She completed her internship and residency at Children's Hospital of Michigan in 1982, after which she practiced General Pediatrics in a Detroit-based community practice. In 1988, she began full time at Children's Hospital of Michigan. She also is the Specialist-in-Chief for Detroit Medical Center, the Department Chair of Pediatrics at Wayne State University and appointed President of University Pediatricians of the practice plan.

Dr. Angelilli is a member of the American Academy of Pediatrics. She has served on several national committees, including 20 years on the Pediatric Research in the Practice Setting committee, where she became an expert in office-based research. In 2015, Dr. Angelilli became board-certified in Child Abuse Pediatrics. She has testified as an expert witness in more than 80 trials in various courts throughout Southeastern Michigan. She is a member of the Helfer Society, an honorary society for child abuse pediatricians.
+
Lizabeth Ardisana, co-founder of ASG Renaissance

Lizabeth Ardisana is an entrepreneur having co-founded ASG Renaissance, a technical and communications firms that is celebrating its 30th anniversary this year and Performance Driven Workforce (PDW), a scheduling and staffing firm which was co-founded in 2015 and has since expanded to five states.

In addition to her roles at ASG and PDW, Ardisana is an active business and civic leader in the Michigan and Hispanic Communities. She serves on numerous corporate and educational boards, and has received numerous awards for her contributions to the community. Currently, she is on the board of Huntington Bank, NextEnergy, Focus:Hope, the Grand Canyon Conservancy, Kettering University, Metropolitan Affairs Coalition, Michigan Colleges Alliance, Skillman Foundation, Michigan Economic Development Corporation, the CS Mott Foundation and the Council of Michigan Foundations.

Ardisana holds a Master's degree in Business Administration from the University of Detroit, a Master's degree in Mechanical Engineering from the University of Michigan, and a Bachelor's degree in Mathematics and Computer Science from the University of Texas.
+
Jack was a founding member of the Children's Hospital of Michigan Foundation Board of Trustees in 2003 and served as chair of the Foundation Board in 2011 when the Foundation assumed the philanthropy role of the Children's Hospital of Michigan. He is currently Chair of the Grants Committee of the Foundation. Jack did his undergraduate studies at the University of Michigan and received his Doctor of Medicine degree at Wayne State University School of Medicine. His residency in ophthalmology was served at the Detroit Receiving Hospital and Kresge Eye Institute. He completed a fellowship in pediatric ophthalmology at Children's National Medical Center in Washington, DC. Jack holds the academic rank of Clinical Professor of Ophthalmology, Wayne State University School of Medicine. He is a former partner, now mostly retired from Children's Eye Care Michigan, PC. Jack is a member of the American Association for Pediatric Ophthalmology and Strabismus where he served as President and Secretary for Programs and received the Lifetime Achievement Award in 2006. Jack is a member of the Association for Research in Strabismus (Squint Club). Dr. Baker has published 50 original observations and 72 collaborative studies in ophthalmologic medical journals and 8 book chapters in ophthalmology text and reference books. In 2016, Jack received the Parks Silver Medal Award from the American Association for Pediatric Ophthalmology and Strabismus and the Children's Eye Foundation. This is the highest pediatric ophthalmology award given in North America. He also has been recognized as a Distinguished Alumni from the Children's Hospital of Michigan and awarded a Top Doctor in America for the past 20 years. Jack's whole professional life and a great deal of his personal life has been spent advocating for better children's health with a focus on eye health and to provide a life of the best vision possible for children. He first spent time at Children's Hospital of Michigan as a medical student in 1966, and his love for helping children and dedication for them to have healthy lives with good vision has continued since then. He has been on the staff of the Children's Hospital of Michigan since 1973, serving as Chief of Ophthalmology from 1984 to 2004 and as Chair of the Children's Hospital of Michigan Board of Trustees from 2004 to 2010. Philanthropy has always been a large part of his wife Susie and his involvement with CHM. When the hospital's ownership changed, it was critically important to the Bakers that philanthropy dollars continue to be raised to support the research and education mission of CHM. This is critically important to attract the very best staff to CHM for the care of our children. We want and need to attract staff that are dedicated to research and education in addition to providing the best clinical medical care. Thus, he is committed that the Children's Foundation continues to raise money to support the mission of the hospital. This support is for projects within the hospital and to leverage the expertise of the CHM staff to provide health solutions in the broader community and in partnership with other organizations.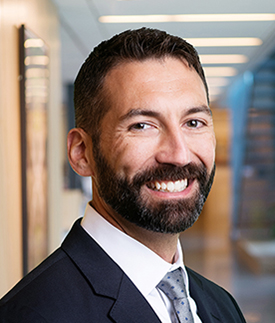 +

John A. Barker joined The Kresge Foundation in 2007 and is Vice President & Chief Investment Officer. Previously, he was an assistant investment director at the University of Notre Dame's investment office. John earned a bachelor's degree from Notre Dame and is credentialed by the CFA Institute as a chartered financial analyst. He serves on several nonprofit boards, including the Children's Foundation and Forgotten Harvest.
+
Karl Bell is currently Managing Director of GAA, a private investing company led by Dr. William F. Pickard. He is a veteran banking and finance professional, consistently serving in many capacities over the years, including: VP of Municipals and Non-profit Group at Fifth Third Bank; Managing the Professional Services Group for LaSalle Bank; VP of Asset Based Lending at NBD (now Chase Bank), where he performed asset management, workouts and worked with Fortune 100 companies successfully structuring complex finance transactions. He spent over 10-years with the Detroit Investment Fund (DIF), as their Senior VP, forwarding growth and deployment of mezzanine financing for commercial real estate. Karl has participated in the financing and structuring of over $500 million dollars in commercial real estate projects. He oversaw an array of business functions, including: marketing, loan sourcing, loan underwriting/due diligence, loan documentation, loan closing and monitoring, and portfolio management.


Karl is highly regarded within his professional community, because of his unique ability to facilitate complex financing and funding structures within a business environment comprised of multiple parties, broad constituent interest and varying constraints. He possesses the finance and banking expertise, business acumen, vision, integrity and diplomacy to successfully navigate all parties through the detailed, sometimes emotional process needed to complete transactions.


Karl holds a B.A. in Business Administration from Morehouse College; a dual MBA degree in Finance & Marketing from the University of Wisconsin in Madison. Further progressive industry related education includes: Growing the Impact Economy, Harvard University, Cambridge; Oxford Impact Investing Programme, Saïd Business School, University of Oxford in Oxford, England.
+

Michael joined the board in December 2014 and serves as Vice Chair of the Nominating and Governance Committee. Michael is a partner at the law firm Honigman LLP, serving as practice group leader for securities and corporate governance. In this capacity he serves primarily as outside general counsel and SEC counsel for publicly traded companies throughout the U.S. and across industries. His expertise includes SEC reporting, corporate governance best practices, capital markets and M&A transactions, financial and operational matters and general corporate issues. Mike graduated from Harvard Law School and received his undergraduate degree from the University of Michigan, where he has been a volunteer mentor. He also serves on the Board of Directors of The ChadTough Foundation.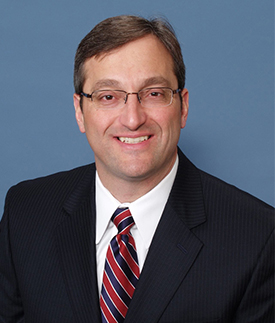 +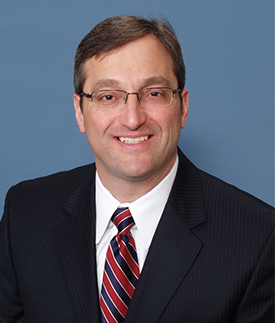 Steve is a Vice President-Wealth Management Advisor with Merrill Lynch Wealth Management in Farmington Hills. As a portfolio manager, his practice specializes on wealth management and investment guidance for executives, physicians, business owners and retirees on their taxable and retirement investment portfolios. He holds a M.B.A from Wayne State University, received his B.S.B.A. from Central Michigan University and is a CRPC® – Chartered Retirement Planning Counselor.
+
Prior to her retirement in January 2021, Joan Budden served as President and CEO of Priority Health, a $5 billion health plan serving more than one million members that is nationally recognized for improving the health and lives of the people it serves. Under Budden's leadership, Priority Health has become the second-largest health plan in Michigan, the leading Medicare Advantage Plan in the Individual market in Michigan, and the fourth largest provider-sponsored health plan in the country. In the last ten years, under Joan's guidance, Priority Health has double the number of members it serves, increased revenue substantially, improved customer experience and stabilized financial results.

Prior to being name President of Priority Health Budden was the Chief Marketing Officer of Priority Health with P& L responsibility for employer solutions and direct to consumer markets as well as corporate marketing and brand management. Before joining Priority Health, she spent 20+ years at Blue Cross & Blue Shield of Michigan. She led the Individual Market for BCBSM including all aspects of the Individual Products and sales and servicing for Medicap and Medicare Advantage plans. She also held roles at BCBSM in Corporate Project Management, Strategic Planning and Health Policy & Product Development.

Over the years Budden has been a tenacious advocate for lowering health care costs for individuals and employers. This goal reflects Priority Health's founding by physicians and hospitals who sought a better option to stand-alone insurance. Budden has led Priority Health's focus on prevention and quality, while constantly working to make sure members get the right care, at the right place, at the right time, for the right price. In addition, Budden has championed keeping administrative costs low at Priority Health too and they currently rank in the lowest quartile in the country for administrative cost.

Budden's other passion is for culture and people. She is highly committed to mentoring and developing high functioning teams. Priority Health ranks in the top quartile in GLINT culture scores in health care. Budden has mentored many individuals internally and externally. Budden contributes Priority Health's success to a blend of internal and external talent that is diverse, very inclusive of all voices at the table and has deep succession planning processes. She has spoken publicly often about leadership, team building and the importance of mentorship. She was the founding sponsor and current leader of the African American DEI team across the entire Spectrum Health system.

Community Involvement

Budden is committed to supporting communities across the state of Michigan with an emphasis of supporting seniors, children, and women. She has served on numerous community and publicly traded Board of Directors including the Detroit and Grand Rapids Economic Clubs, Van Andel Institute, Grand Rapids Area Chamber of Commerce (past Chair), Universal Forest Products and Independent Bank Corporation (Chair of Compensation Committee) and Michigan Women's Foundation (past Chair). She is also a former board member of the Children's Center in Detroit, Frederik Meijer Gardens and the YMCA of Greater Grand Rapids. Budden also serves on the Board of Directors for the Alliance of Community Health Plans (ACHP), a national leadership organization focused on advocating for better health care nationwide.
+
Chuck is a founder of the firm Stevenson and Bullock, P.L.C. and has been practicing law for over 20 years. He is a member of the State Bar of Michigan and the Tennessee Bar Association. He is a Trustee for The Pewabic Society, Inc. (Pewabic Pottery), the Michigan Opera Theatre, and the Historical Society of the United States District Court for the Eastern District of Michigan. Chuck is well known in the Metro-Detroit Philanthropic Community. He enjoys the social benefits of membership at the Detroit Athletic Club and the Detroit Club. He resides in Detroit, Michigan. He is the proud father of David, Katie, and Michael. He joined the Children's Foundation in 2017 and serves as a member of the Nominating and Governance Committee.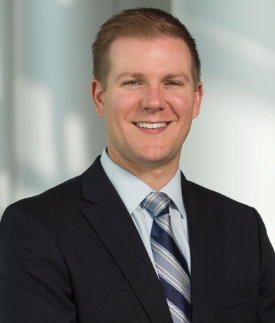 +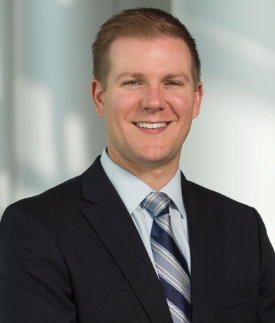 Brian joined the board in September 2019. Brian is currently Vice President of Renewable Energy Sales and Project Development at in DTE Energy. Prior to this role, Brian held a number of roles at DTE in Finance, Corporate Strategy and Operations. Prior to DTE, Brian was an engineering leader at Ford Motor Company. Brian received his undergraduate degree in electrical engineering from the University of Michigan-Dearborn and his MBA from the Ross School of Business at the University of Michigan. Brian resides in Northville with his wife (Elizabeth) and three sons (Dominic, Anthony, and Nicholas). Brian has been an active participant in several mentorship, diversity and inclusion, and leadership committees, as well as external organizations such as the United Way.
+
Jim's service to the Foundation is the continuance of a family legacy of commitment that began with Children's Hospital of Michigan. Jim's older brother, David, was diagnosed with Leukemia in the 1960s and Jim would accompany him to the hospital for his treatment. His mother, the late Joanne Cline Carr, was a longtime volunteer in the hematology-oncology clinic and was instrumental in establishing the Child Research Center League, the predecessor of the Children's Research Center of Michigan at Children's Hospital. Jim was the President of Carr Investment Company for 10 years and is now a retired investment counselor. Jim shares his time between Michigan and Florida with his wife, Diane.
+
Ajay Chawla is an accomplished multifaceted leader with 17 plus years of experience in executive leadership, business development, and account management. Ajay also has an extraordinary blend of business acumen, operational expertise and technological savvy with a profound knowledge of multiple industries. Ajay was also the founder and Chairman of Toast For Tykes, a non-profit started in 2001. TFT has contributed over $400,000 to various organizations that serve children in southeast Michigan. These organizations include Children's Hospital of Michigan, Kids Kicking Cancer, University of Michigan Pediatric Burn Unit, Epilepsy Foundation of Michigan, and Catch. Ajay spends his spare time giving back to his High School, Brother Rice, where he has served as the lacrosse coach for the last 10 years. Ajay is a graduate from Marymount University in Arlington, VA.
+
Tom Constand is the President & CEO of The Brain Injury Association of Michigan. Prior to this role, Tom was co-owner of StarrConstand Business
Communication, a full-service marketing agency. Before starting his own firm, Constand was account manager for the Franco Public Relations Group where he worked on the region's winning bid for Super Bowl XL. He was previously managing director of the initial Detroit Sports Commission. Constand is board chair of the Boll Family YMCA of Detroit and a board member of the Metropolitan Detroit YMCA.
+
Appointed to CEO in 2014, Daniel A. Cornwell brings over 20 years of experience to Cambridge Consulting Group, where his leadership has helped to solidify the company's position as one of the largest privately held insurance and financial service consulting firms in Michigan. As CEO and Managing Partner, Dan is continually forging new paths at the firm including identifying and executing on growth strategies, managing business development and Corporate Governance, that keep the focus at Cambridge on serving the clients' best interests.

In addition, Dan oversees the Wealth Strategies Practice Group, where he focuses on innovative strategies for Estate Planning, as well as creating custom plans for wealth preservation, wealth management and executive benefits programs. Dan is a big proponent of professional focus and educating the client. "Our estate planning strategies and financial planning processes help provide tremendous clarity for our clients," he says. For the past several years, Dan has been selected by dBusiness and HOUR Magazine as a Five-Star Wealth Manager in Estate Planning, an honor bestowed on fewer than seven percent of financial professionals in Metro Detroit.

Dan believes in listening and accessibility, whether it's in his leadership role at the firm or when it comes to serving clients. "There are no bad questions except the ones that aren't asked," he notes. He feels strongly that if Cambridge helps people, even when there's no compensation involved, that in the long run everything will fall into place. "My clients, if they need help, are almost family to me."

Giving back to the community is a lifelong commitment for Dan. He is a strong supporter of Detroit and is actively involved with several civic and business associations. He is also active with the Make-A-Wish Foundation, Boys and Girls Clubs of Oakland & Macomb Counties, Big Brothers Big Sisters of Metro Detroit as well as other local organizations.

Dan resides in Bloomfield Hills with his wife and three children.
CREDENTIALS, DESIGNATIONS & MEMBERSHIPS
• Walsh College, Bachelor of Science/Finance
• Board of Directors, Walsh College Foundation
• Planned Giving Board Member, Walsh College Alumni Association Board Member, Detroit Country Day School (DCDS) Blue & Gold Club
• Finance Committee Member, Academy of Sacred Heart
• Five-Star Wealth Managers Award, Multi-Year Winner, dBusiness and HOUR Magazine
+
Robert O. Davies is the 15th president of Central Michigan University. He is a tireless champion for the transformational power of higher education and is leading a new strategic envisioning process focused on rigor, relevance and excellence to position Central Michigan University for success in 2030 and beyond.

Davies brings over 25 years of higher education experience to CMU. Before joining CMU Sept. 1, 2018, Davies served as president of Murray State University in Murray, Kentucky. He previously was president of Eastern Oregon University and he served in a variety of leadership roles guiding university relations, alumni relations and advancement programs.

Davies received a Bachelor of Science in Management degree from the University of Nevada, Reno. He also holds a Master of Business Administration in Finance and Marketing degree from the University of Oregon and a Ph.D. in higher education administration from The State University of New York at Buffalo. He attended the Harvard Seminar, both for new presidents and for experienced presidents, and earned a certificate in higher education leadership from Harvard University.

In addition to his duties as president, Davies is chairman of the board of directors of the Central Michigan University Research Corporation, and also serves on the board of directors of the Michigan Association of State Universities.


+
Zenna Faraj Elhasan is the General Counsel & Board Secretary at The Kresge Foundation. She advises the foundation on legal matters, supports the development and enforcement of foundation policies and practices, and manages outside counsel relationships. She joined the foundation in 2018.

Previously, Zenna served as corporation counsel for Wayne County, where she led commercial litigation, federal civil rights compliance, labor and employment law and real estate and tax matters. In this role, she also oversaw major projects and restructuring efforts, including the Wayne County jail project, the county's consent Agreement with the State of Michigan and transfers of the county's major sewer systems.

Prior to her work in Wayne County, she served as a judicial magistrate and director of probation for the 20th District Court in Dearborn Heights, Michigan, and was a partner at Allen Brothers, Attorneys and Counselors, PLLC, where she served as assistant city attorney for the city of Hamtramck from December 2005 through July 2011. She was also a legal assistant in the State of Michigan Attorney General's office from 2002 to 2004 and served as a Michigan Supreme Court judicial intern to Hon. Chief Justice Robert Young in 2004.

She earned a bachelor's degree in biology from University of Michigan-Dearborn, a juris doctorate from University of Detroit Mercy School of Law and participated in the Young American Leaders Program at Harvard Business School.

Zenna has been recognized as one of Crain's Detroit Business Notable Women Lawyers in 2017 and DBusiness' Top Corporate Counsel in 2018 and 2019. She is an active member of the State Bar of Michigan, the Detroit Bar Association Foundation, and the Michigan Muslim Bar Association. She also serves on a host of nonprofit boards, is a member of the Michigan State Bar Diversity and Inclusion Advisory Committee and supports youth education through her service on the board of Hanley International Academy in Hamtramck, Michigan.
+
Ms. Thomas Ewald is a graduate of Mercy High School, Farmington Hills, Michigan. She holds a Bachelor of Science in Business Administration from Marquette University, Milwaukee, Wisconsin and a Masters in Hospital and Health Administration from Xavier University, Cincinnati, Ohio.

Ms. Thomas Ewald's is currently the Chief Operating Officer at the University of Michigan C.S. Mott Children's Hospital and Von Voigtlander Women's Hospital. She previously served as Chief Executive Officer at Children's Hospital of Michigan (CHM). Prior to her role as CEO, she was Regional Vice President of Business Development at the Detroit Medical Center (DMC) while also serving as Vice President of Business Development at CHM. She had responsibility for Ambulatory Network Development, Pediatric Clinically Integrated Network Development, Program and Facility Planning, Physician Link Line, One Call Transfer Center, Business Planning, Physician Recruitment, Physician Call Center Management, Physician CME Development, Physician Relations/Sales Team. She led the opening of ten (10) Children's Hospital of Michigan Specialty Centers in the community, ranging from 3,000 to 100,000 sq. ft. In fall of 2018, she opened the new $150 million inpatient tower at the Children's Hospital of Michigan downtown campus. This new facility included state of the art NICU and PICU units, Emergency Department, Surgical Center, and Imaging Center. Ms. Thomas Ewald also served as DMC Corporate Vice President, Business Development and Marketing, Chief of Staff to the DMC President and CEO, Administrative Director at Hutzel Hospital for the Women's Health Initiative, DMC Senior Planning and Marketing Analyst. Ms. Thomas Ewald began her healthcare career as an Administrative Fellow at CHM.

Ms. Thomas Ewald is a Fellow in the American College of Healthcare Executives (ACHE) and has served on ACHE's Regents Advisory Council. She is the Past-President of the Midwest Chapter of the American College of Healthcare Executives (MCACHE). She has served as the Chair of the MCACHE Sponsorship Committee and Audit Committee. She also serves/served on the Board of Directors for the following organizations: The Children's Foundation, United Way of Southeast Michigan, Troy Chamber of Commerce, Sparky Anderson's CATCH Charity for Children, Junior Achievement of Southeast Michigan, The Girl Scouts of Southeast Michigan, Leadership Detroit, Dr. Benjamin Carson High School of Science and Medicine, Alumnae Board of Mercy High School and Big Brothers Big Sisters of Southeast Michigan. She is an Advisory Board Member for Angels of Hope. She is the current Chairman of the Michigan Hospital Association Council on Children's Health and in 2020 she was appointed to the American Hospital Association's Council on Maternal and Child Health. In 2017, Governor Snyder appointed her to the Early Childhood Investment Executive Committee for the State of Michigan. She is also a member of the Society for Healthcare Strategy and Market Development and Inforum. She is a member of Inforum's HealthCareNext Steering Committee. She is a graduate of Leadership Detroit Class 27. Ms. Thomas Ewald has also served as a preceptor for graduate students in Healthcare Administration from Xavier University, University of Michigan, St. Louis University, Boston College, and University of Detroit Mercy.

In 2007, she was named as one of Crain's Detroit Business 40 Under 40. In 2008, she was honored by the Detroit Regional Chamber with the Horizon Award for business achievement before the age of 40. In 2009, she was honored with the Vanguard Award by the Detroit Young Professionals which recognized outstanding Detroiters who have distinguished themselves through professional leadership and service to the community. In 2011, she was awarded the Mercy High School Distinguished Alumna Award for her dedication to women's leadership and community service. In 2012, she was awarded the Early Career Healthcare Executive Regent's Award from the American College of Healthcare Executives. In 2016, she was awarded The Most Valuable Professional by Corp!Magazine. In 2017, she was awarded Inforum's Inner Circle Award which recognizes the region's most accomplished and admired women. In 2018, she was named as one of the Notable Women in Healthcare by Crain's Detroit Business and was named as one of Becker's Hospital Review's Women to Watch. In 2019, she was awarded the Leadership Detroit Inspirational Leadership Award by the Detroit Regional Chamber.

Ms. Thomas Ewald is the proud mom of Maggie and Mollie who attend Marquette University in Milwaukee, WI.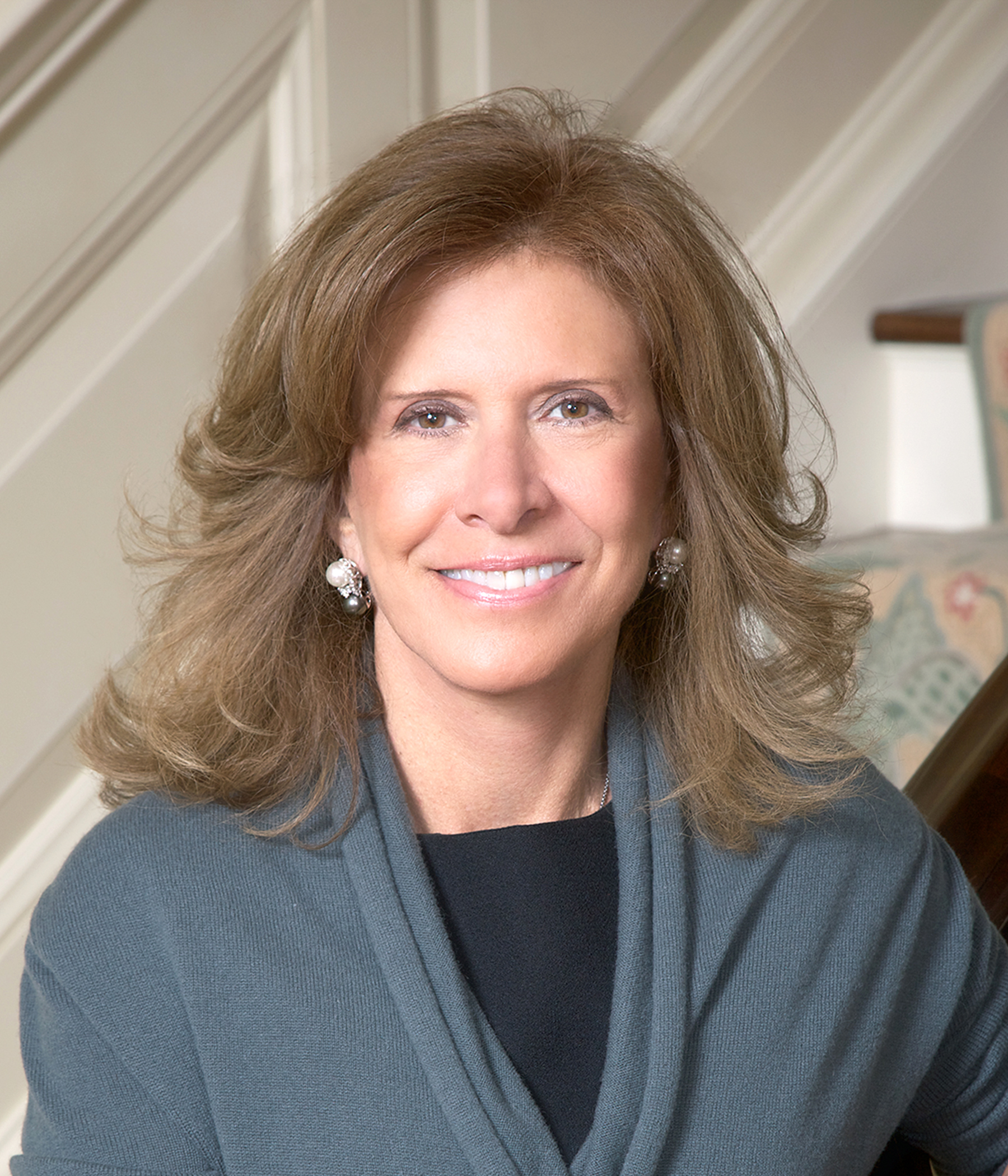 Cynthia N. Ford
Vice Chair
---
+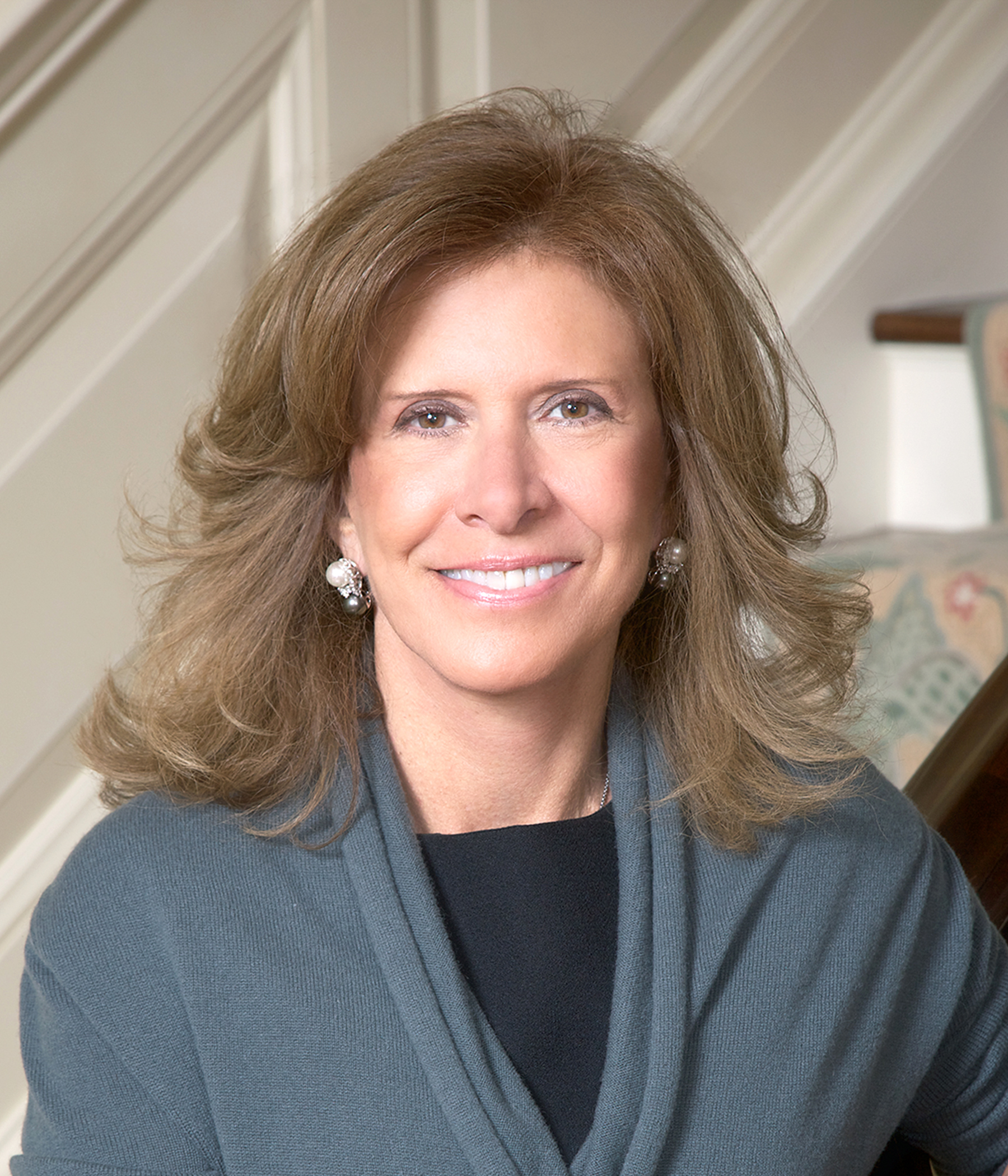 Cynthia N. Ford
Vice Chair
---
Cynthia serves as Vice Chair of the Children's Foundation Board of Trustees, subsequent to her seven-year tenure as Chair of the Children's Hospital of Michigan Foundation. Cynthia's relationship with the Foundation began when Beth Fisher, a long-time Children's Hospital trustee and close friend of Cynthia, asked her to join the Children's Hospital of Michigan Board, sparking more than two decades of steadfast involvement with the hospital. Cynthia's passion for children radiates through her charitable work with the Foundation and her myriad of community commitments. Other associations include a board member of the Detroit Zoological Society, Detroit Institute of Arts, Planned Parenthood of MI, S.A.Y. Detroit, Empowerment Plan, Forgotten Harvest and The McGregor Fund and involved on a national level with the JDRF. She lives in Grosse Pointe Farms with her family.
+
Matt Friedman, Co-Founder of Tanner Friedman Strategic Communications, works directly with clients and leads teams on developing and implementing traditional and emerging communication strategies that support client business objectives. His clients have included an international airline, multiple global pharmaceutical companies and research universities, print and broadcast media companies, top nonprofit organizations, innovative entrepreneurial companies and leading professional service firms. Importantly, Friedman is a recognized crisis communications strategist, helping to guide organizations of all sizes though "bad news" and times of change.

His specialized experience includes working with virtually all facets of health care communications, handling litigation communications for high-profile legal matters, leading media relations operations for major business and political events, and strategic communications projects for multiple Division I college athletic departments and a "Power Five" athletic conference. Friedman is also an experienced media trainer, combining his news and PR experience to create customized training sessions for clients nationwide to learn how to tell their stories and deliver their messages through interviews with journalists.

He began his PR career at a large Detroit firm in the 1990s, after a track record of success in broadcast journalism. Most recently, he was the lead news producer for Detroit station WDIV-TV (NBC)'s 6pm news broadcast, at the time Michigan's most watched evening news program. He also served as a news producer at WKMG-TV (CBS) in Orlando, Florida and WSB-TV (ABC) in Atlanta, Georgia, where he was the top news writer on the nation's highest rated 11pm newscast. Friedman began his professional broadcasting career on-the-air and behind-the-scenes covering news and sports at WWJ-AM radio (CBS) in Detroit. He first started in communications at age 11 as a DJ and sports announcer at Metro Detroit community radio station WBFH-FM, where he eventually became the station's operations manager. He now frequently serves as a broadcast news and PR analyst for newspapers, magazines, websites, TV and radio stations. Friedman also has hosted a statewide internet radio program focused on trends, "Communicating Business" on the Michigan Business Network.

Friedman is a graduate of the S.I. Newhouse School of Public Communications at Syracuse University in Syracuse, New York. He served as News Director at WJPZ-FM, at the time the nation's highest-rated collegiate broadcast outlet. He was inducted into the WJPZ Radio Hall of Fame in 2012.

In addition to serving on The Children's Foundation Board, he serves on the Boards of the Jamie Daniels Foundation, the Legacy Detroit Medical Center, the Michigan Sports Hall of Fame and the Detroit Regional Chamber Foundation. He also chairs the Detroit Regional Chamber's PR/Marketing Advisory Council and serves on the Board of Advisors for the ChadTough Defeat DIPG Foundation. Earlier in his career Friedman received recognition for his leadership as one of Crain's Detroit Business' "40 Under 40" and DBusiness magazine's "30 In Their 30s," for his business and community accomplishments before the age of 40. He resides with his family in West Bloomfield, Michigan.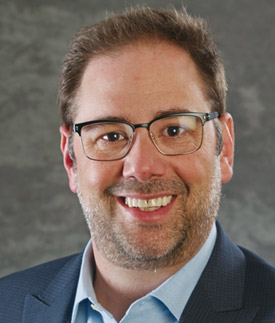 +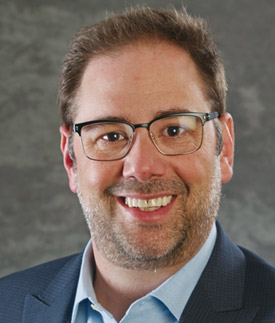 Peter joined the Children's Hospital of Michigan Foundation Board in 2013. Peter specializes in assisting high net worth families with their estate planning and insurance needs. Peter is active in his community and has served as co-chair of the Georgie Ginopolis Golf Classic for Children's Hospital raising funds for hematology and oncology research. He has also played a role in creating three endowments; Georgie Ginopolis Endowment, the Ginopolis/Karmanos Endowment, and the Endowed Chair for Wayne State University. Peter is co-founder and chair of Leaders for Kids, the Foundation's advisory board committed to encouraging the philanthropic efforts of the area's emerging young leaders. He also serves on the executive board and board of trustees of CATCH, Sparky Anderson's Charity for Children, which benefits both Children's Hospital and Henry Ford Hospital. He is also the chairman of CATCH's annual golf outing. In 2000, he was recognized as the Oakland County Executive of the Year. Peter lives in West Bloomfield.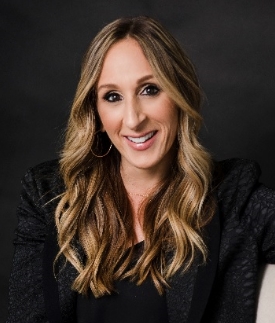 +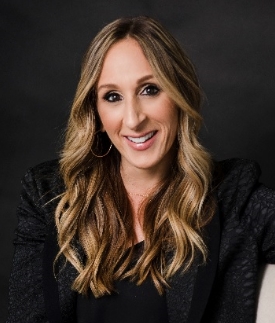 Stacy Goldberg has over 20 years of experience as a nutrition consultant and has been named the Official Health and Wellness Consultant/Nutritionist for the National Basketball Coaches Association. Goldberg has vast experience working in the National Basketball Association as the Team Nutritionist for the Cleveland Cavaliers and Detroit Pistons. Stacy is also a contributing writer for both local and national publications and has served as a nutrition expert for the NBC affiliate in Detroit. Stacy's work has been nationally featured in USA Today, Sports Illustrated, Shape, Self, Fox News Magazine and more.

Stacy is a graduate of The University of Michigan School of Nursing with a Bachelor's Degree in the Science of Nursing and is a Registered Nurse. Goldberg also holds a Master's Degree in Public Health, specializing in Human Nutrition from The University of Michigan School of Public Health. Stacy has received many entrepreneurial awards such as D Business Magazine's "30 In Their 30's", Esteemed Woman of Michigan and Young Entrepreneur of The Year by the City of West Bloomfield. Stacy enjoys giving back to her community through philanthropy and currently serves on the Women's Philanthropy Board for the Jewish Federation of Metropolitan Detroit. Stacy is also a proud member of the Entrepreneurs Organization (EO) Detroit Chapter.

In her spare time, Stacy enjoys spending time with her family, which includes her 2 children and golden retriever, Winston. Her yoga and pilates practice keep her balanced both on and off the mat. A huge Bruce Springsteen fan, Stacy loves traveling and spending her summers in Northern Michigan.
+
Richard Haddad is Chief Operating Officer & Chief Legal Officer for Pistons Sports & Entertainment (PSE) and the Detroit Pistons. In his current role, he oversees human resources, finance, IT, risk management, facilities, corporate and real estate development, and legal, business and government affairs for PSE, the Pistons, Motor City Cruise, Pistons Performance, the Detroit Pistons Foundation, and related entities and properties.  He also serves as general counsel to 313 Presents and its venues and properties, including Little Caesar's Arena, the Fox Theatre, Pine Knob Amphitheatre, Freedom Hill Amphitheatre, and Meadow Brook Amphitheatre.
Prior to joining PSE in 2012, Haddad practiced law at Proskauer Rose LLP in New York, where he represented a broad base of corporate and individual clients in sports, finance, media, entertainment, aviation, real estate and other sectors and industries.  He also served as a law clerk to Judge Barbara S. Jones of the United States District Court for the Southern District of New York.
Haddad grew up in Adrian, MI and graduated from the University of Michigan (BA, History) and Columbia Law School (JD). 
+
Steve is an Executive Vice President with Hylant Group, a family owned, regional insurance brokerage with 16 offices in seven states. Steve founded the Michigan offices which has grown to over 150 employees. He also has served for several years on the board of the World Wide Broker Network which services international clients in over 100 different countries across the globe. In addition, Steve sits on the board of the Hylant Family Foundation as it supports dozens of charities across the Midwest.

A native Toledoan, Steve graduated from the Ohio State University with a Bachelor of Science degree and has lived in the Detroit area for over 30 years.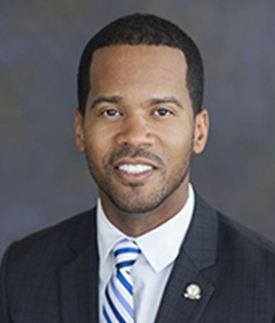 +
Lorron James graduated from Arizona State University in 2005 and worked with the Arizona Diamondbacks baseball team as the Community Affairs Coordinator, before deciding to move back to Detroit to learn the family business, James Group International (JGI). Renaissance Global Logistics (RGL), a subsidiary of JGI, runs the global consolidation export operation for Ford Motor Company, which ships to 16 countries across the world. JGI also has multimodal capabilities for its customers and handles other logistics services for General Motors. Today, Lorron James serves as CEO of James Group International, President of Magnolia Automotive Services (Toyota JV in Mississippi and Indiana) and is President of TLX (Supply Chain Management IT Software). Lorron's professional/community involvement includes: Detroit Athletic Club - Board of Directors YPO (Southern 7) Part - Owner of Grand Rapids Drive Basketball Team (Detroit Pistons G-League Organization) Children's Foundation Detroit Athletic Club Foundation - Vice President Michigan High School/College Athlete of the Year Selection Committee (DAC) Strategic Planning Committee Vice Chair (DAC) Enrichment Fund (DAC) Membership Committee (DAC) Keyfetch - Investor Henry & Clara Ford Estate Planning Committee The Detroit Sessions

Lorron's previous professional/community involvement includes:

• Chairman, Detroit Wayne County Port Authority (Mayoral Appointment)
• Financial Review Commission (Gubernatorial Appointment)
• Detroit Riverfront Conservancy Board
• Michigan Minority Supplier Development Council
• National Business League/Michigan Black Chamber of Commerce
• Leadership Detroit w/ Detroit Regional Chamber
• Leaders for Kids
• United Way Cabinet
• Emerging Philanthropists
• Boys & Girls Club of Southeast Michigan
• Founders Junior Council w/ Detroit Institute of Arts

Awards:

• Michigan Chronicle – 2017 Men of Excellence
• DBusiness Magazine – 2015 30 in their Thirties
• Central Michigan University - 10 within 10 2015
• Oakland County Michigan – 2014 Elite 40
• Frontpage Detroit – FP 40 Awards 2012
• Minority Business Enterprise - 2012 Rising Star Award – Magnolia Automotive
• Crain's Detroit Business – Twenty in their Twenties
+
Mable joined The Children's Foundation Board in 2012, now the Children's Foundation. She was the Director of Public Affairs and Corporate Contributions with AAA Michigan. One of Mable's many responsibilities in her 32 years at AAA has been to oversee the organization's commitment to saving lives and reducing injuries on the road by supporting programs that teach children about vehicle, bicycle and pedestrian safety. AAA's contribution to Children's Hospital of Michigan Foundation supported community car seat safety checks provides car seats for needy families. Active in the southeastern Michigan community, Mable has received numerous accolades and serves on many boards, including United Negro College Fund, Loyola Academy, DSO Classical Roots, Spaulding for Children and Catholic Charities.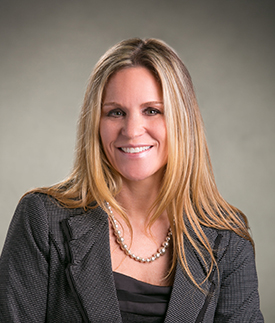 +
Laura joined the Children's Hospital of Michigan Foundation in 2017. Laura has spent much of her career in the Automotive industry with Executive Finance roles. She is also a Certified Public Accountant and holds a Bachelor of Science in Business Administration from University of Richmond and an MBA from Indiana University.

Laura has been the Treasurer of the Daycroft Montessori Board of Trustees for the past six years and serves on the Kennrod Board, a non-profit organization providing tutoring services to underprivileged children. Laura and her children reside in Dexter.
+
Dr. Kwon is the Division Head of Surgical Oncology in the Department of Surgery at Henry Ford Hospital, Detroit, Michigan, and Physician in Charge of the Brigitte Harris Cancer Pavilion within the Henry Ford Cancer Institute (HFCI). In 2021, he led the opening of a new 187,000 square foot outpatient flagship cancer center that serves as the anchor for world-class cancer care provided throughout 11 HFCI locations. Dr. Kwon provides clinical leadership for operations of an integrated, multidisciplinary, outpatient cancer center that generates $300MM annual gross revenue and is comprised of more than 120 cancer providers and 350 employees within 30 departments and 16 disease-specific multidisciplinary cancer clinics.

Dr. Kwon received his undergraduate degree from Columbia University in 1999, where he was awarded the King's Crown Leadership Award, followed by his medical degree from the University of California San Diego in 2003. Dr. Kwon completed his general surgery residency at Henry Ford Hospital, where he won numerous academic accolades, and his Surgical Oncology fellowship at the University of Texas M.D. Anderson Cancer Center, where he developed clinical expertise in providing multidisciplinary care of cancer patients. Dr. Kwon returned to Henry Ford in 2011 where he began a practice in complex surgical oncology, fostering improved outcomes through implementing and leading a multidisciplinary care delivery model.

Specializing in pancreas tumor surgery, he has been involved in numerous clinical trials for pancreas tumors. Additionally, Dr. Kwon is the president-elect for the Michigan chapter of the American College of Surgeons and serves as the Michigan state chair for the Commission on Cancer. He has also served on multiple national committees, including the American College of Surgeons Clinical Research Program, Corporate Relations Committee, Society of Surgical Oncology, Conflict of Interest Committee and Surgical Innovations Committee, American Hepato-Pancreato-Biliary Association, and the Alliance for Clinical Trials GI Committee.

With the goal of refining future personalized pancreas cancer detection and treatment protocols, Dr. Kwon founded the Henry Ford Pancreas Cancer Center, generously donated by an anonymous donor, with the goal to transform the traditional ways pancreas cancer research is performed. Dr. Kwon is responsible for oversight and strategic planning, program collaborations with international partners and integration of novel technologies to identify early markers of pancreas cancer and to improve patient-directed therapy. He has helped establish three translational research laboratories investigating racial, molecular, and genetic differences in pancreas cancer patients.

David and his wife, Jungho, enjoy spending their free time with their two children, Andrew and Nathan, and participating in their numerous social, sporting, and musical activities.
+
Ed is a local business and community leader. He serves as Executive Chairman of the Levy Companies and previously as President and CEO since 1969. Ed attended the Massachusetts Institute of Technology where he earned his Bachelor of Science in Engineering and Business Administration. He is a longtime supporter of Children's Hospital of Michigan Foundation and the Children's Hospital of Michigan. In addition to his service on the Foundation Board, Ed serves on a variety of boards including the American Israel Public Affairs Committee, Children's Hospital of Michigan, Washington Institute for Near East Policy, Citizens Research Council of Michigan and the Mackinac Center for Public Policy. Ed is also a member of the Detroit Athletic Club, Franklin Hills Country Club and the Economic Club of Detroit.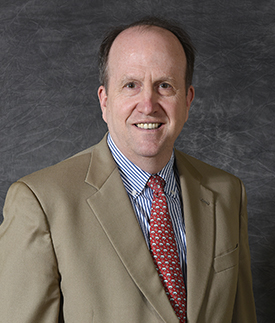 +
Michael, a chartered financial analyst with over 25 years of experience in investment management, joined the Board of Children's Hospital of Michigan Foundation in 2012. He is Partner of Deroy & Devereaux Private Investment Counsel, Inc. Prior to joining DeRoy & Devereaux, he served as Vice President and Portfolio Manager for Loomis, Sayles & Co. where he was a member of the Equity Selection Committee for the Investment Counseling Group. He holds a BS/BA degree from Northeastern University and an MBA from the University of Detroit. In addition to his commitment to Children's Hospital of Michigan Foundation, He also serves on the Board of Loyola High School (Detroit) and is a member of the CFA Institute. Michael, his wife Susan and their family reside in Grosse Pointe Woods.
+
Rita currently serves as secretary of The Children's Foundation Board. Over the years she has been involved as a volunteer in various nonprofit organizations presiding over many of the organizations or chairing activities and events for these organizations with a focus on fund raising. She has been president of The Village Club Foundation, has chaired the grants committee for that Foundation and currently sits on the finance committee.

Rita first became involved with the Children's Hospital of Michigan by volunteering in the gift shop of Festival of Trees (FOT), an event, that has contributed more than 7 million dollars to the Evergreen Fund, a major contributor to the Children's Hospital of Michigan Foundation and the Children's Hospital of Michigan. She served on the Board of FOT for many years, chaired numerous FOT committees, and acted as Board Chair of Festival of Trees on two different occasions. Rita also served as the overall co-chair of the main Festival of Trees event. She resides in Orchard Lake.
Fred Minturn
Vice Chair and Treasurer
---
+
Fred Minturn
Vice Chair and Treasurer
---
As Group CEO & Executive Chairman, Fred Minturn oversees the company's two subsidiaries, Retail Network Solutions and Geometric Results Inc. MSXI has achieved double-digit growth in every year under Minturn's leadership. Previously, he served as MSXI's President and CEO, as well as Executive Vice President and Chief Financial Officer. Minturn continues to guide MSXI through a major transformation focused on developing digital solutions for their global customers. Recent acquisitions and continued investment in digital capabilities has established MSXI as one of the fastest growing companies in their respective business segments. Before forming MSXI, Minturn served as Vice President and controller of the automotive operations of Taylor, Michigan-based MascoTech, a predecessor company to MSXI. Minturn also has worked as CFO of Creative Industries Group, Inc. and as a CPA. Minturn also serves on the board of directors for MSXI, GRI, The HELM at the Boll Life Center, Veteran Owned Business Roundtable, and Business Leaders for Michigan. He was selected to Staffing Industry Analysts' "Staffing 100" as one of the most influential people in the industry. Additionally, Minturn was recognized as a Supply and Demand Chain Executive "2013 Pros to Know." He has been named Crain's Detroit Business CFO of the Year, and recently was a finalist for the Ernst & Young Entrepreneur of the Year. Minturn has served in various publicly elected positions, including treasurer of the Grosse Pointe Public School System Board of Education and as a trustee on the Grosse Pointe Shores City Council. Minturn graduated from Western Michigan University with a Bachelor of Business Administration in accounting. He is also a Certified Public Accountant. Fred and his wife Michelle reside in Grosse Pointe Shores; have three children and two grandchildren.
+
Erik Morganroth has been living in the Detroit Area his entire life. Morganroth has served on many local boards in the arts and healthcare sectors and actively promotes organ donation along with the University of Michigan Frankel Cardiovascular Center. A graduate of the University of Michigan, Erik owns Morganroth Real Estate and is active in all aspects of real estate development and investing in the Metro Detroit area. Erik joins the Children's Hospital of Michigan Foundation as a Trustee with extensive volunteer experience in many Michigan based organizations. He is specifically passionate about healthcare and all aspects of the protection and benefit of the physical and mental well-being of children. Morganroth has recently focused his interest in the Patient and Family Care Center area and has spoken locally and nationally on the topic.

Erik is an avid traveler, wine collector, art collector, and a recognized foodie having been published in local and national magazines about the food and wine industry. Morganroth is also committed to his community. He currently sits on the University of Michigan Frankel Cardiovascular Center National Advisory Board, the Child Abuse and Neglect Council (CANCO), the Oakland County Sheriff's Advisory Committee and the City of Birmingham Board of Zoning Appeal. Morganroth's past volunteer experience includes being a board member of the Fanclub Foundation for the Arts, the Detroit Institute of Arts – Founders Junior Council, Michigan Opera Theater Young Professionals, the Karmanos Canter Institute Partners Board and is the founding co-chair of the University of Michigan Cardiovascular Patient and Family Advisory Board. Erik has also been an avid speaker and contributor for the Gift of Life/Organ Procurement Agency of Michigan, the American Heart Association and the Food and Allergy Anaphylaxis Network.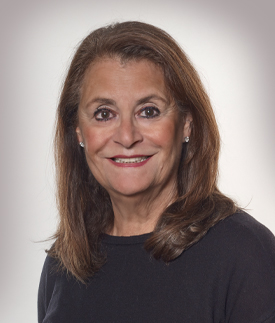 +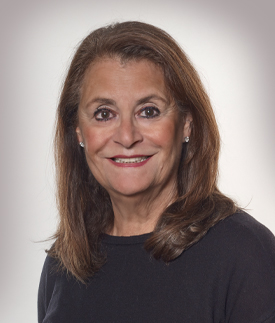 Anita has served the Children's Hospital of Michigan Foundation Board since 2006. She became involved many years ago her nephew, Nicholas, was born with a heart defect, and she has worked tirelessly to give back any way she could. Through the Perri Family Foundation, she has provided philanthropic support for tissue research coordinated at Children's Hospital of Michigan, and supports the annual Visteon Golf Classic, benefiting the Foundation. Anita lives in Grosse Pointe Shores and is a transition specialist for the Redford Union Schools.
+
Ryan Ruzziconi is an attorney and served in a unique role leading one of the fastest growing health care companies in the United States. Mr. Ruzziconi received his B.A. with Distinction from the University of Wisconsin-Green Bay in 1999 (a Chancellor's Leadership Medallion recipient) and his law degree from Marquette University in 2003. After law school, Mr. Ruzziconi worked for a small corporate law firm in Wausau, Wisconsin, for two years before serving as Assistant General Counsel for Kolbe Millwork Company located in central Wisconsin. During his time at Kolbe, Mr. Ruzziconi oversaw the company's legal issues in the United States, Canada, and China. Notable, in that time period, Mr. Ruzziconi negotiated a deal that established the first China based vendor of Kolbe products, including working with the Chinese government on import approval.

For the past 7 years, Mr. Ruzziconi served as Vice President and General Counsel for Diplomat Specialty Pharmacy, one of the largest independent specialty pharmacies in the United States. Mr. Ruzziconi was the first lawyer at Diplomat Pharmacy back in 2009, and over the years, he built and oversaw three (3) departments for the company – Legal, Human Resources and Compliance. Mr. Ruzziconi worked extensively with the Board of Directors, including advising on Board compliance, governance, strategic planning and compensation matters. Mr. Ruzziconi also handled all legal issues in the areas of SEC compliance, M&A, credit refinancing, litigation, pharmacy & payor contracting, and pharmacy licensing. During his time at Diplomat Pharmacy the company grew from revenues of roughly $200 million per year in 2010 – to revenues of $5 billion per year in 2016, including dramatic employee growth of 250 employees in 2010 to over 2,500 employees in 2016. Over that time period, Mr. Ruzziconi also lead the acquisition of nine (9) companies with a combined value of over $500 million.

Most notable during this period was Mr. Ruzziconi leading the IPO effort and legal negotiations to have Diplomat Pharmacy listed on the New York Stock Exchange (NYSE:DPLO) as a publicly traded company. The IPO encompassed over 15 million shares and $200 million dollars in value. On October 10, 2014, Mr. Ruzziconi also rang the opening bell of the NYSE. Just five (5) months later, in March of 2015, Mr. Ruzziconi oversaw Diplomat Pharmacy's Follow-On Offering of company stock with a value over $284 million. Today, Diplomat Pharmacy shares average a daily volume of nearly one million trades on the NYSE.

In 2012, Mr. Ruzziconi was named as the Top General Counsel in Michigan (for a privately-held company) by Crain's Business Magazine. In 2015 and 2017, Mr. Ruzziconi was named as one of the top 50 corporate lawyers in the state of Michigan by Detroit Business Magazine. Mr. Ruzziconi has appeared in several publications including Profile Magazine, INC Magazine, Crain's Business Magazine, and the Detroit Free Press. Mr. Ruzziconi has also appeared on CNBC and Fox Business channel. On the personal side, he and his wife, Dawn, have two children, Alexis (15) and Rhys (7). Mr. Ruzziconi is also the Boys' Varsity Tennis Coach at Oxford High School in Oxford, Michigan and USPTA teaching pro. He serves on the United State Tennis Association (USTA) Midwest Division Board – Nominating Committee.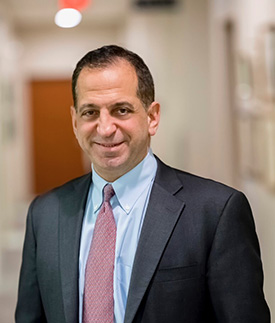 +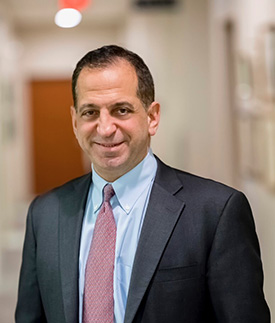 Samuel Shaheen is the Executive Director for Central Michigan University Medical Education Partners. He oversees Graduate Medical Education and leads the partnership between CMU and Saginaw's two major hospital systems. Most recently, he served as Professor of Surgery and Chair of Surgical Disciplines for CMU College of Medicine.

Prior to joining CMU, Dr. Shaheen was founder and president of Midwestern Surgical Associates, a 10-surgeon group that provided multi-specialty surgical care throughout the region. This organization became the CMU College of Medicine Surgical Department in 2013. In addition to teaching and practicing medicine, Dr. Shaheen is devoted to community development and support of the arts in the Great Lakes Bay region.

He serves as CEO and President of Shaheen Development, a family-owned, community-based real estate development company which owns and manages more than two million square feet of residential, mixed-use, and commercial real estate in the Great Lakes Bay Region. For more than five decades, Shaheen Development's focus has been to enrich our communities by creating places for living, working, leisure, and healthcare. Award winning developments in each of his region's communities -- the Saginaw Riverfront, Uptown Bay City and the H residence in Midland are a few examples of the company's positive impact.

His community leadership roles include: founding member of the Temple Theatre Foundation; he helped establish the Mid-Michigan Children's Museum; and is one of two founding directors of the Saginaw Art Museum. He has served on numerous boards and is currently on the Great Lakes Region Advisory Board of Huntington National Bank, Council of Michigan Foundations Impact Investing Committee, Steering Team for Transforming Health Regionally in a Vibrant Economy (THRIVE), Albion College Board of Trustees, and is a past chair of Covenant Healthcare Mackinaw Surgery Center.

Dr. Shaheen is a 1988 graduate of Albion College, earned his Doctor of Medicine from the University of Michigan in 1992 and completed his surgical training at Northwestern University in 1997 before returning to his hometown of Saginaw. He received a Doctorate of Humane Letters from Albion College in May of 2018. He is married to Holly and they have four children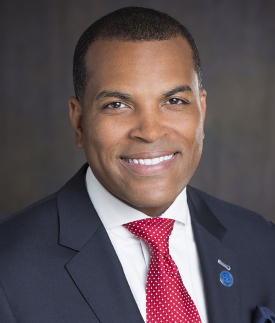 +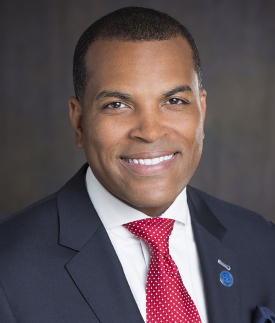 Donnell R. White joined TCF National Bank in June of 2018 as Chief Diversity Officer and Director of Strategic Partnerships. In his position, Mr. White is responsible for establishing and leading strategies to attract, engage and develop diverse talent across the organization, as well as focusing on developing relationships with community groups, and business organizations in the city of Detroit.
Prior to joining TCF National Bank, Mr. White served as executive director of the Detroit Branch National Association for the Advancement of Colored People (NAACP), where he helped lead the organization's largest local Branch – Also one of its oldest and most storied Branches. While there, he was responsible for the strategic, financial and operational oversight of the organization and also served as the spokesperson and community liaison for the organization.
Mr. White is a founding member of New York University's Brennan Center for Justice Law Enforcement Signatory Group, Co-Chair of ClearCorps Detroit, Member of the Detroit Public Safety Foundation, Federal Bureau of Investigations Multicultural Advisory Committee, Wayne State University President's Community Advisory Group and the DTE Energy Community Advisory Board.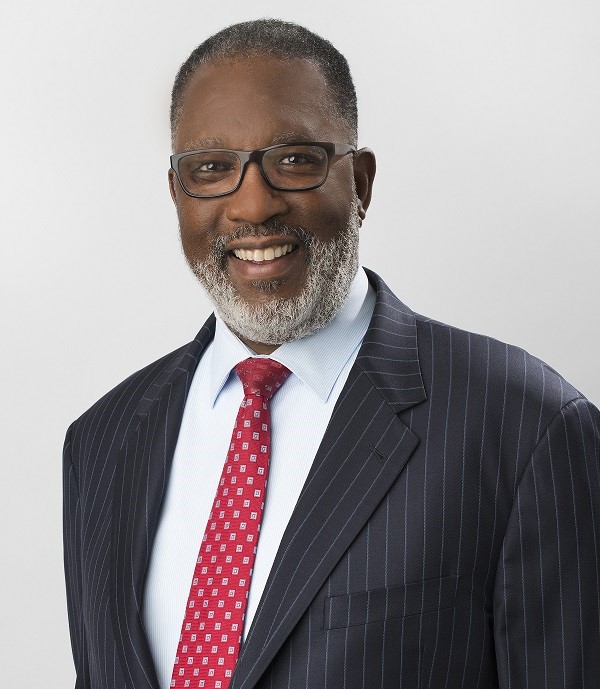 Hon. Kurtis T. Wilder (Ret.)
---
+
Hon. Kurtis T. Wilder (Ret.)
---
Kurtis Wilder is Of Counsel to Butzel Long and practices in Butzel Long's Detroit Office. Justice Wilder concentrates his practice in litigation and appeals. Justice Wilder was appointed by Governor John Engler as judge of the Washtenaw County Circuit Court in March, 1992. In December, 1998 Governor Engler elevated Justice Wilder to the Michigan First District Court of Appeals where he served four terms from 1998-2017. On May 9, 2017, Governor Snyder appointed Justice Wilder to the Michigan Supreme Court. Justice Wilder holds memberships in the Fellows of the Michigan State Bar Foundation; the Federalist Society, Board of Advisors, Lawyers Division-Michigan Chapter; and the Wolverine Bar Association. He has served as a member of the Model Criminal Jury Instruction Committee, the Family Division Joint Rules Committee, and the Family Court Implementation Task Force. He is a Past President of the Michigan Judges Association and Past Chairman of the State Bar Judicial Conference. Justice Wilder has been active in many civic and philanthropic endeavors during his career. He is a former chair of the State of Michigan Community Corrections Advisory Board, former board chair of the National Kidney Foundation of Michigan and Nonprofit Enterprise at Work, former board member of The Sphinx Organization, Rotary Club of Ann Arbor, Ann Arbor Symphony, and American Red Cross, Washtenaw County Chapter. Justice Wilder currently serves on the Boards of the Detroit Symphony Orchestra, Children's Hospital of Michigan Foundation, and Interlochen Center for the Arts. He is an Elder and Chancel Choir member at First Presbyterian Church of Plymouth. Justice Wilder graduated from the University of Michigan with an A.B. degree in Political Science in 1981, and from the University of Michigan Law School with a Juris Doctor degree in 1984.
+

Lyle is one of the founding partners of Telemus Capital – one of the nation's largest independent investment advisory companies in the country. He has more than 22 years of industry experience across all facets of financial wealth planning and investment management. A graduate of the University of Michigan, Lyle has been named as one of Crain's Detroit Business "40 under 40" – its annual list of emerging leaders in Southeast Michigan. In addition, Lyle is a Certified Financial Planner. He is on the board of directors of Sterling Bancorp and is a Past President and Co-Founder of the Berkley Education Foundation. Lyle is an accomplished amateur golfer and also loves to travel with his wife and three children.
+
Andy Zaleski has more than 22 years of public accounting experience, advising both public and private multinational companies. He has developed and led numerous federal tax planning initiatives, including ones involving tax accounting methods and periods, cost segregation, and the domestic production activity deduction.

Andy has experience in various aspects of federal taxation, including complex planning and restructuring of multinational businesses with both corporate and flow-thru entities, multistate tax issues, controversy and appeal, income tax compliance, ASC 740 review, FIN 48 implementation, mergers and acquisitions, purchase price allocations in acquisitions, earnings and profits (E&P) studies, section 382 studies, and many others.

He has advised clients primarily in the manufacturing, distribution, healthcare and real estate industries. Andy is a frequent lecturer for both national and local technical training, as well as for outside professional and business groups. Andy's professional affiliations include American Institute of Certified Public Accountants, Michigan Association of Certified Public Accountants and Association for Corporate Growth.
Honorary Trustees
The title of Honorary Trustee is given to recognize exceptional service and achievement on behalf of the corporation. Only those persons who have served ten or more years on the Board of Trustees will be eligible for election as Honorary Trustees and will serve at the pleasure of the Board.
+
Doug is the Principal of the Etkin Company, a noted Michigan real estate management and development firm with national clients. Doug and his family have a relationship with Children's Hospital of Michigan that spans decades. Not only has Etkin Company made gifts to Children's Hospital of Michigan and the Foundation each holiday season as a tribute to their stakeholders, but in 2009, Doug and his mother, Toby, also made a significant contribution and honored Doug's father with the naming of the Alex J. Etkin Specialty Center in Southfield. Doug has served as the president of the Jewish Foundation of Metropolitan Detroit and has a leadership role in the Urban Land Institute.
+
Johnny, a charter member of the Children's Hospital of Michigan Foundation Board, operates one of the metro area's best-known dining spots—Ginopolis in Farmington Hills. His relationship with Children's Hospital of Michigan began more than 30 years ago when his young son, Georgie, was treated for a blood disease. Although Georgie didn't survive, Johnny and his wife, Marion, were genuinely impressed with the doctors, nurses, and staff. For more than 25 years, Johnny helped organize an annual golf outing and "Taste of Excellence" event that raised more than $4 million for the hospital. In 2011, Johnny and Marion served as Honorary Chairpersons for the North American International Auto Show Charity Preview on behalf of the Foundation. Johnny and Marion are residents of West Bloomfield.
+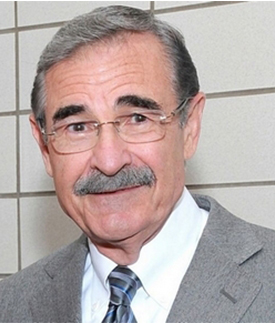 Arguably the most recognized media personality in Detroit, Dick spent 45 years in radio and is best known as the host of "Purtan's People" on Oldies 104.3 WOMC-FM from 1996-2010. He has been inducted into both the National Radio Halls of Fame and the Michigan Association of Broadcasters. In recognition of his community involvement, the Detroit News named him "Michiganian of the Year" in 1993. He joined the Foundation Board in 2004 after serving on the Children's Hospital of Michigan Board for over 25 years. Dick, whose daughter, Jackie, was saved at Children's from a life-threatening illness as a child, has personally raised hundreds of thousands of dollars for research. Dick and his wife Gail served as Honorary Chairpersons and were recognized at the 2012 NAIAS Charity Preview on behalf of the Foundation, for their innumerable philanthropic endeavors. They live in West Bloomfield and have six daughters.