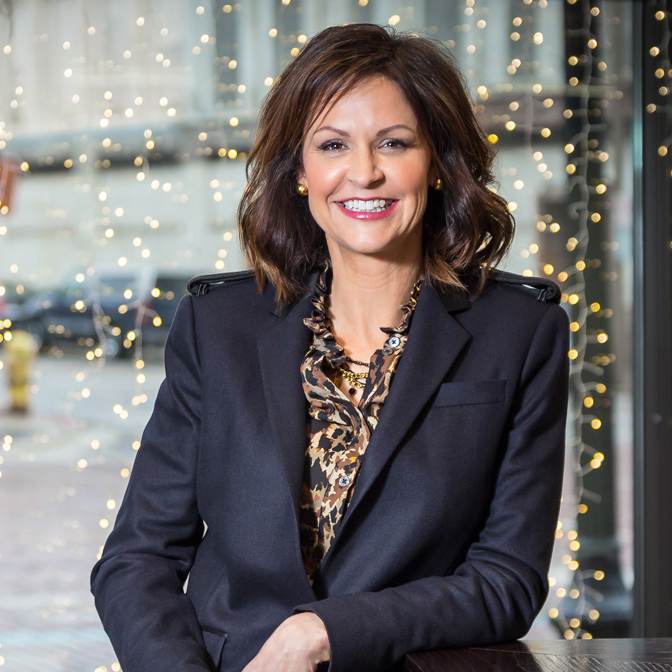 As someone who previously founded and lead her own foundation, Jocelyn Hagerman knows all too well the amount of hard work that goes into making an impact on the community. While Jocelyn's foundation dissolved in 2020, her desire to make a difference for children persisted.
"I know the reputation of The Children's Foundation and trust and admire the work it does for so many children and their families," she said. "I have complete confidence that it will leverage my gift to create maximum impact."
By establishing a donor-advised fund with The Children's Foundation, Jocelyn is looking forward to supporting children and families throughout Michigan with a focus on programming that supports mental health.
"Issues in mental health for children have become a hot button topic over the past several years and I am so glad that we are chipping away at the stigma related to it. As a mother, I have become attuned to the challenges facing youth and my gift will support The Foundation in its pursuit to addressing them."
Jocelyn particularly chose a donor-advised fund due to its elasticity; the potential for a long-term impact was appealing. In addition, its dynamic set up would enable her to be as involved or as little as she would like.
"A donor-advised fund is a win-win for me. It provides flexibility for me to decide how funds are allocated or to whom without managing all the logistics as I once did before. I am looking forward to continuing this investment, watching the fund grow, and the impact it creates over time."